Xbox One backwards compatibility adds 16 more games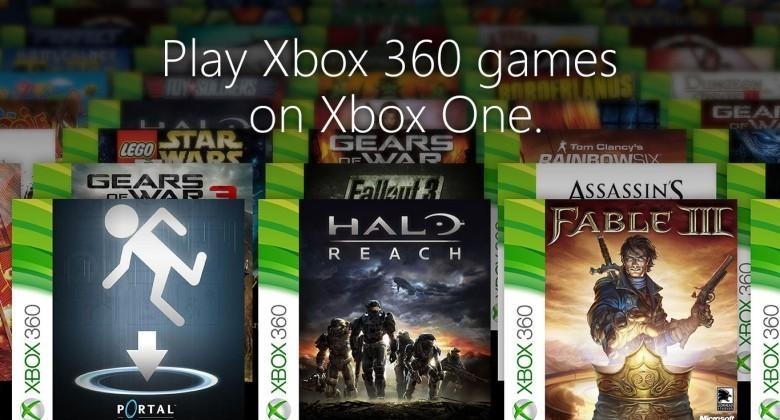 Good news for Xbox One users who have been enjoying the ability to play some of their favorite Xbox 360 games via the console's new backwards compatibility feature: Microsoft today announced another 16 titles have been updated with support, bringing the total up to 120 games. Backwards compatibility debuted on the Xbox One back in mid-November, allowing users to play both disc-based Xbox 360 games and those they purchased digitally online, as well as advanced features like take screenshots, stream gameplay, and record in-game clips.
Microsoft also notes that Xbox One users around the world have spent over 9 million hours playing Xbox 360 titles via backwards compatibility, with the most popular games being Fallout 3, Gears of War 3, Just Cause 2, Assassin's Creed II, and DiRT 3. Here are the 16 additional games that users can play starting today:
Braid
Deus Ex: Human Revolution
Doritos Crash Course
Fable III
Halo: Reach
Hydro Thunder
Iron Brigade
Kane & Lynch 2
Motocross Madness
Ms. Pac-Man
Peggle
Portal: Still Alive
Spelunky
Splosion Man
Ticket to Ride
Zuma's Revenge!
The full list of games is available on Microsoft's Xbox One backwards compatibility site. While there's no mention of when we might see the next wave of games gaining backwards compatibility support, the company does say they're working with publishers to add titles regularly.
Microsoft also mentions that they encourage users to leave feedback and vote for which games they want to see added most. Halo: Reach was one of the most requested titles before today, but now there are a number of other games attracting votes, including Skyrim, the BioShock series, Mass Effect 2, and several of the Call of Duty installments.
SOURCE Microsoft