Xbox One Backward Compat Questions Answered Ahead Of Launch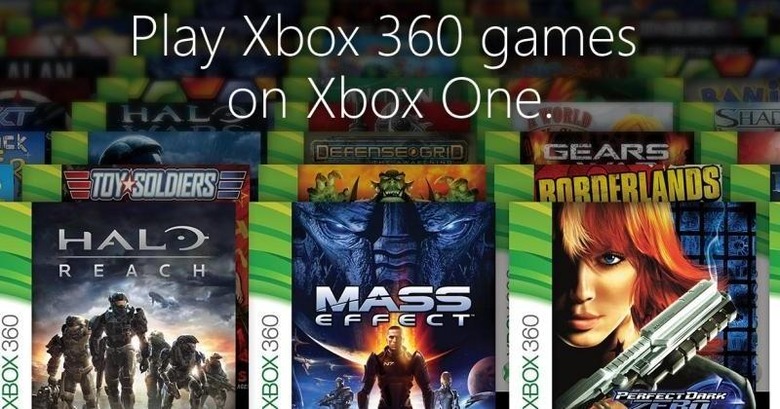 In just a week's time, Xbox One owners will be receiving the biggest software update to the console ever. And while the update will be bringing many, many features, like Windows 10 and a revamped interface, one thing that many gamers are waiting for is the backwards compatibility feature for Xbox 360 games. Since such a feature has never before heard of in a mainstream console, it is only natural that there are many questions surrounding it. Luckily, Major Nelson has taken some time with FLitz from Smosh Games to answer some of those.
Getting access to games is quite simple actually. Once you've signed into the Xbox One using the same gamertag you use on the Xbox 360, it will automatically detect the games you've bought on the Xbox 360 and present those to you in the Xbox One's list of available apps for installation. Everything happens automatically as long as you use the same gamertag.
But what about Xbox 360 games on physical discs? Microsoft has that covered too! Simply insert the disc into the Xbox One and the console will download the compat version of the game. After that, every time you want to play the game, simply insert the disc and you're good to go. Yes, you will need to insert the disc every time.
Save games, at least those saved to the cloud, achievements, and other metadata are likewise automatically carried over to the Xbox One. Multiplayer is no problem either. Since you're practically running a Xbox 360 emulator, you will still have access to those features when playing on an Xbox One. Even features like the Xbox 360 Guide is also available running inside the Xbox One. Xbox Inception! At the same time, gamers will have access to Xbox One features not available to the Xbox 360, like video recording and screenshots.
The November update will probably be the most sensational Xbox One update the console will see thanks to this single feature. In case you're interested in seeing the full list of available backwards compatible Xbox 360 games, you can head over to Microsoft's dedicated page for that. Don't see your favorite game in that list? Send Microsoft a feedback message to get it added. If they can, that is.