Xbox On Windows 10 Preview Brings Avatars And Friends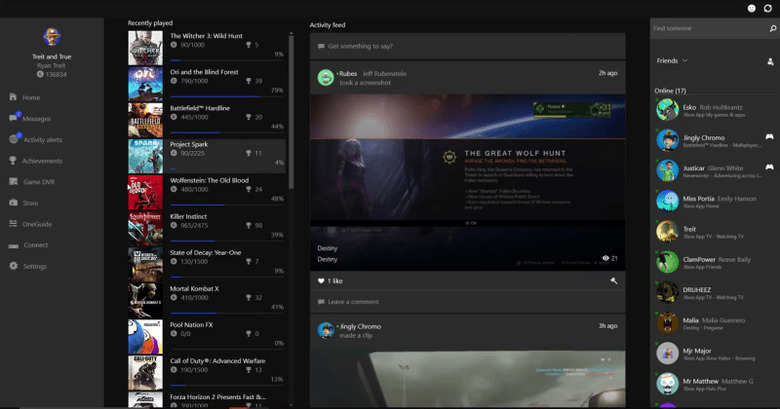 With all the fuss about Windows 10 on PCs and smartphones, some might have forgotten one other promise that the latest Windows version has made: an Xbox One experience on Windows 10. While the day when we can start playing Xbox games on our Windows PCs is still "coming soon", gamers can at least for now enjoy some of the social aspects of the Xbox experience when Windows 10 comes around in a few months, thanks to this May preview of the Xbox app for Windows 10.
Xbox on Windows 10 tries to carry over some of the non-gaming aspects of the Xbox One to PCs and tablets, and probably soon phones as well. In a nutshell, this translates to dressing up your avatar, managing your list of friends, and seeing who is playing which game. All of these are now available in the May preview of the app. Users will be able to customize their avatars without having to dig into their consoles. They can also mark friends as favorites and see what they're up to or what party they're in. The app also features Game Hub, which gives an overview of activities around a particular game, at least those curated by the game manager.
The preview also has some updates on usability. For example, you can now set your own custom shortcuts for controlling video game recording and taking screenshots. And now, you can also turn on or off your Xbox One using your Windows 10 PC, as long as both are on the same network.
Of particular interest is the call to help test game streaming. Yes, in the near future, you will be able to stream Xbox One games to your Windows 10 PC. But for now, the Xbox team needs your help to set things up. Don't get too excited, though. It doesn't mean you'll be testing game streaming already. Instead, you will just be sending some diagnostic information about your PC as well as your network.
One major caveat about this Xbox app preview. The app will automatically sign in using the Microsoft Account, along with the matching gamertag, that you use to log into Windows 10. If you want to log in with a different gamertag, you'll have to create a separate Microsoft account on that Windows 10 PC, which is terribly inconvenient. They do promise that the ability to log in with different accounts right from the Xbox app will be returning in the future.
SOURCE: Microsoft