Xbox Music web player launching next week Microsoft confirms

Microsoft's web-based version of Xbox Music will arrive next week, the company has confirmed, expanding the on-demand Spotify rival beyond its own platforms like Xbox 360, Windows 8, and Windows Phone 8. The next step in the roll-out is indeed the web, Microsoft told Engadget, alongside an update for the Windows 8 app in line with the changeover to Windows 8.1.
Chatter of the imminent web interface broke on The Verge yesterday, along with some unofficial indications of what users could expect. Close similarities to how Spotify on the web performs have been promised, with control over searching the catalog of tracks as well as organizing and accessing playlists.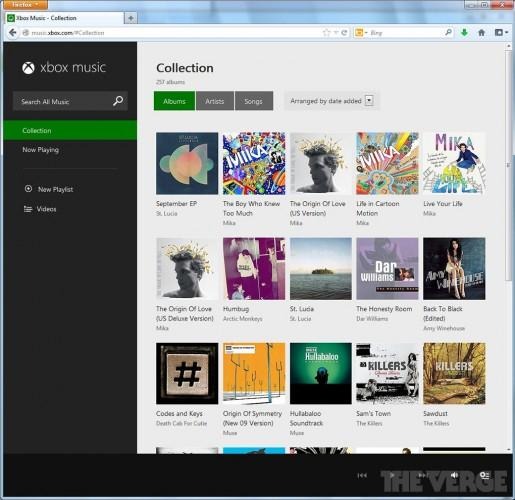 As for the new Windows 8.1 version of the Xbox Music app, that will supposedly see a new interface too, with a two-panel UI making it easier to search tracks and control what's playing. There'll also be support for music stored on SD cards – useful if you're running Xbox Music on a Surface RT tablet, for instance, where the smaller onboard storage could quickly be taken up by local tracks.
Microsoft is also expected to improve the Play To support for songs played through Xbox Music but not from the service's own catalog. The system streams content to other devices, such as the Xbox, from a Windows PC or tablet.
The new Xbox Music web version is expected to be found at music.xbox.com, with more details about it tipped to be revealed at BUILD 2013 today, Microsoft's annual developer event. Ad-supported playback is free, while there's a $9.99 premium plan for those who want to skip the commercials.
Meanwhile, Microsoft has also previously promised Xbox Music iOS and Android clients, though there's still no indication as to when they might hit the respective app stores.