Xbox Music app now lets users stream from OneDrive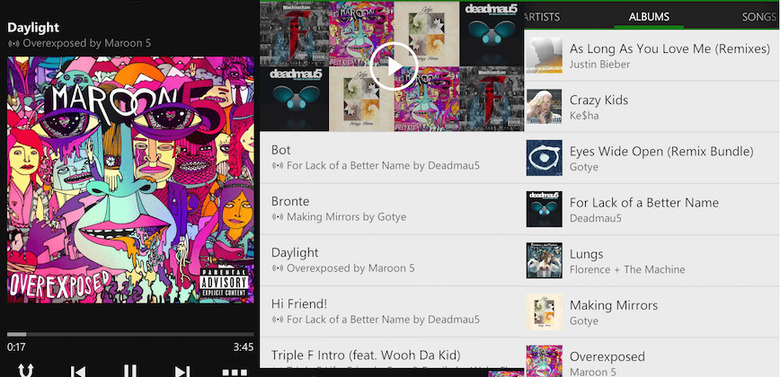 The soon to be re-branded Xbox Music apps for iOS and Android have received a big update from Microsoft this week. The main new feature allows users to stream songs they've stored on OneDrive, Microsoft's cloud storage service. This has already been available to those who use Xbox Music on Windows since earlier this year, but now it's available to mobile users for the first time.
The iOS and Android apps are also much more useful to those who don't pay for a Xbox Music subscription. The apps can stream MP3s from OneDrive, and even download songs for listening offline, all without a fee requirement. In other words, you can just throw all the music you already own into OneDrive, and know that you'll always have access to either stream or download it from your phone.
Users will still need to pay for a Xbox Music Pass, or soon to become Groove Music Pass, if they want to stream songs from the service that they don't own. The app updates also include several bug fixes for both platforms, although the iOS app still seems to suffer from regular crashes.
Microsoft revealed earlier this week that Xbox Music is being re-named to Groove for the launch of Windows 10. This change will start with the music service's app on PCs when Windows 10 launches later this month, but eventually other platforms' apps will feature the new moniker. Microsoft says removing the gaming brand connection from both music and video services will reduce the confusion among customers.