Xbox mobile accessories kickoff Project xCloud push with MOGA Gaming Clip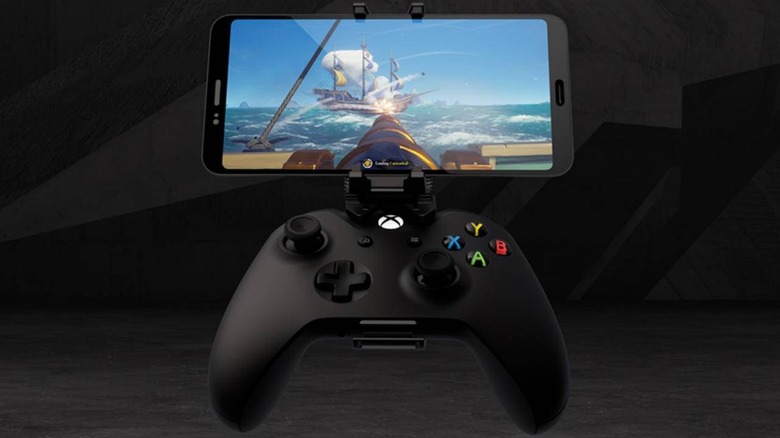 In addition to the Pixel 4, Google's upcoming Stadia cloud-based game streaming has dominated that section of the news where tech and gaming intersect. It isn't the only company with big game streaming plans in the works and Microsoft is also getting the ball rolling with its own Project xCloud program. So it's not really a surprise that Microsoft is now making an announcement to somewhat remind interested players that all that they might need is a $14.99 accessory for the ideal xCloud experience.
While Google's vision for Stadia is a bit more expansive, not to mention ambitious, Microsoft's Project xCloud is laser-focused on a specific use case, at least at first. Billed by CEO Satya Nadella himself as "Netflix for Gaming", Project xCloud's objective is to bring Xbox console gaming to mobile devices, specifically Android phones. This might seem limiting at first but it does mean that Xbox gamers probably have all that they need for Project xCloud, both console and phone.
That's not to say there's no room for a business selling add-ons. That's why Microsoft is expanding its Designed for Xbox certification program to beyond console and PC accessories to embrace mobile. What that means, in practice, is a future roster of controller clips, actual controllers, and other kinds of hardware geared towards Project xCloud on phones.
Microsoft is starting that new program with the MOGA Mobile Gaming Clip for Xbox Wireless Controllers. If you already have an Xbox Wireless Controller and a phone that is at most 3.12 inches (79 mm) wide, then all you need is this clip to combine the two in a secure manner. Of course, you don't really need the clip unless you're playing your Xbox titles on the go or in bed.
The MOGA Gaming Clip goes on sale in November for only $15, which is probably going to be one of the selling points of the Project xCloud ecosystem. Microsoft is also working with other gaming accessory makers like 8bitDo, HORI, and, of course, Razer for future products. It also mentions that the Xbox Wireless Controller is now supported on iOS 13, iPadOS 13, and tvOS 13, which makes them ready for Project xCloud in the still distant future.