Xbox Live down: login, game access problems right now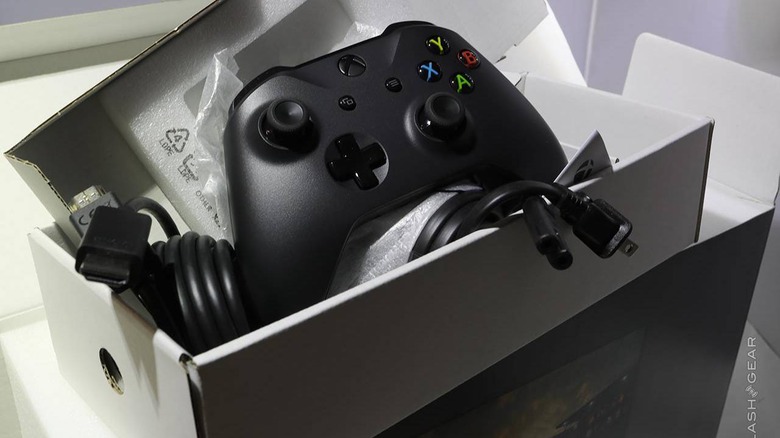 It's been a rough couple of days for Xbox Live. Yesterday morning, Xbox Support alerted users to possible issues with downloading games, and though that problem was at least mostly solved by the early evening, this morning brought some new issues with it. For a while this morning, Xbox Support was reporting problems with Xbox Live sign-in and accessing previously purchased content.
Obviously, Xbox Live sign-in problems are a pretty big deal, because without access to Xbox Live, there's no online gaming. Xbox One users losing access to purchased content is a big deal too, for reasons that should be pretty clear.
Xbox Live reportedly hammered out those issues in the span of a couple of hours, and just a few minutes ago posted an update to its Twitter account that says those sign in issues should be resolved now. We're not entirely out of the woods yet, though, as in that very same tweet, Xbox Support says it's also aware that some users are having problems purchasing new content from Xbox Live.
Of course, issues involving buying games from the store aren't quite as critical as login problems, but looking at the replies to Xbox Support's tweet, it seems like even that login issue isn't fully resolved. There are still plenty of people complaining about login issues on Twitter, so we may have some more waiting ahead of us before Xbox Live's problems are truly resolved.
If you're still experiencing login issues, Xbox Support says to power cycle your console and try again. This is a particularly bad time for Xbox Live to be returning errors, as this weekend's Anthem demo went live across Xbox One, PlayStation 4, and PC at 12 PM Eastern. Until these problems are ironed out entirely, it sounds like some people will have problems attempting to download or play the time-limited demo. Are you still having issues with Xbox Live? Head down to the comments section and let us know!