Xbox Live Creators Program debuts, allows indie self-publishing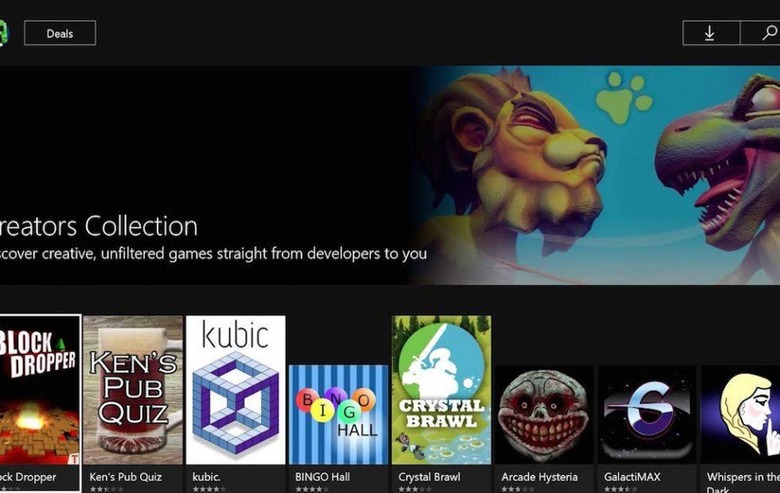 Microsoft has just made the Xbox platform a more welcoming place for indie game developers. The new Xbox Live Creators Program launched this week, allowing a developer of any size to publish their games for Xbox One or Windows 10. Nine new titles are available as part of the launch, with games published under the program found under the "Creators Collection" section of the Xbox Live store.
The Creators Program differs from the existing ID@Xbox program — which favors more high-profile indie games — in that it's simpler for developer and doesn't require approval of game concepts. This means the titles found in the Creators Collection are much smaller in scale, size, and price than standard Xbox games.
Games from the Creators Program will also be lacking standard Xbox features like Achievements, Gamerscore, and support for Xbox Live multiplayer, but the trade-off is that developers can publish unfinished games for the purpose of testing and player feedback. Standard retail Xbox One consoles can be used for publishing games, and they must be submitted as Universal Windows Apps so they're compatible with Windows 10 PCs as well.
The Creators Program seems like a great first option for game developers that are just getting started in the field — a much easier and more affordable avenue than the ID@Xbox program, which favors small, established studios. But the big downside is that because the titles are only listed in the Creators Collection section of the store, walled-off from the highly promoted, big-name games, it means few players will find them unless they really go looking.
SOURCE Xbox Wire