Xbox Inflatable Is Microsoft's Pool Accessory For Australia Day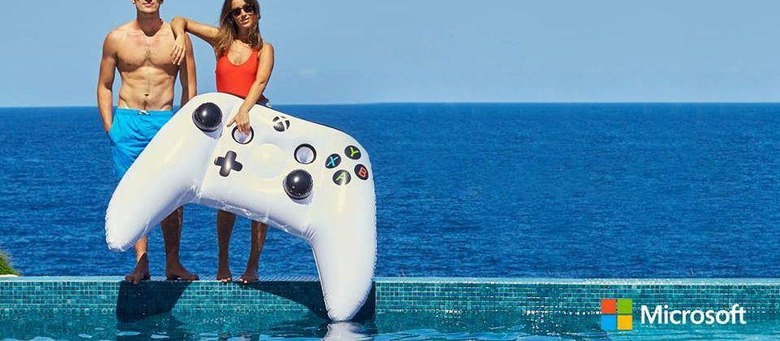 Microsoft is no stranger to introducing oddity products. There's the Xbox Onesie, for example, the hooded set of pajamas designed with the Xbox logo and giant pockets for stowing your controller. Now the company is back with another unusual product, this one being a giant pool inflatable designed to look like an Xbox One controller.
The Xbox Inflatable was introduced by Microsoft Australia, which posted a couple pictures of it on its Facebook page. If you're hoping to get one for your own pool this summer, though, prepare to be disappointed: this is a limited edition item being offered as a reward for a contest.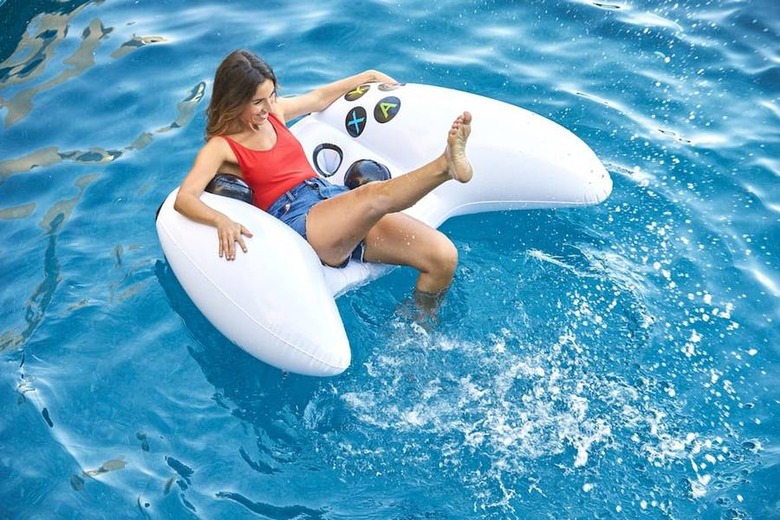 It seems the inflatable is being offered ahead of Australia Day — those in Australia who hope to get the item will need to write a a short "my ideal Australia Day" note in less than 25 words. Only Australia residents can apply, and entrants must be at least 13 years old to enter.
The contest is running until January 20. Microsoft is giving away 200 Xbox Inflatables to the chosen winners. It isn't clear whether the company plans to offer this item elsewhere in the future, but as of now at least, you can't purchase the inflatable.