Xbox gets added Skype support for Snap feature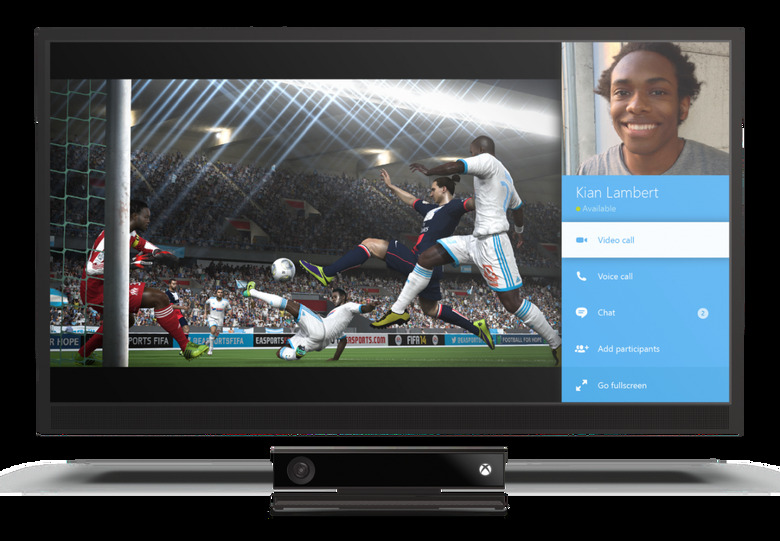 Xbox users who use Skype will no longer have to break for their action to make calls or video chat. Snap, the Xbox feature that lets you use two apps at once, has now gained full support for Skype. Split-screen gaming and chatting is now a thing, but maybe not a good idea.
If you're, say, playing the expansion pack in Titanfall — but don't want to stop what you're doing to make an important call — you don't have to. The Skype call will take up a small portion of your screen, leaving you to continue on with your Titan, ravaging the Swampland.
It works with any app, so it's not just for gaming. Using Xbox to browse the Internet, you can make a call or video chat. It's also a neat way to multitask with multiple people; you can watch a movie on Netflix while someone else uses Snap to video chat. Of course, now that Microsoft is offering the Xbox without a Kinect, there may not be as many takers for this service as you might think.
Skype was available for Snap prior to this announcement, but this brings Skype to the small screen rather than asking that it be the main app open. If you can focus on two things at once, we say jump on your Xbox and give it a shot. If you can't, though, expect a lot of people to hang-up on you for being unfocused.
Source: Skype