Xbox Games with Gold for July 2018 revealed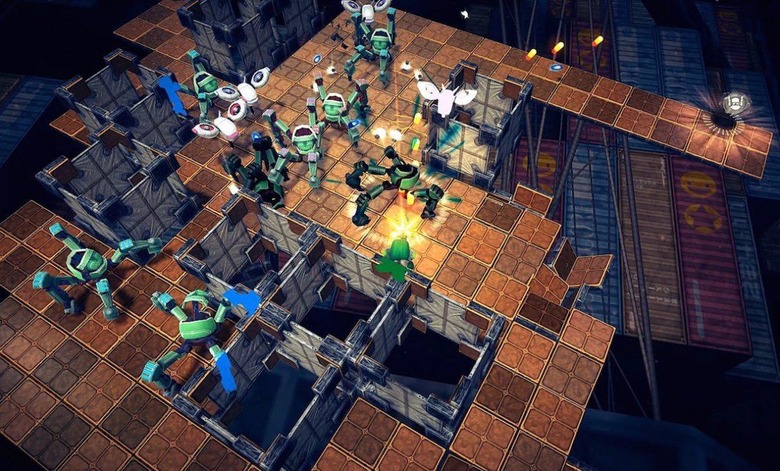 July is literally less than a day away now, which means Xbox Live Gold subscribers are about to have several new games to add to their collection for free. Microsoft has just announced the lineup of titles included in the Games with Gold program for July 2018, consisting of two Xbox One games and two Xbox 360 games, as usual, with the latter two titles also playable on the Xbox One hardware thanks to backwards compatibility.
The free Xbox One titles this month are Assault Android Cactus, which is available to download from July 1st to July 31st, and Death Squared, offered between July 16th and August 15th. Assault Android Cactus is an arcade style twin-stick shooter with a sci-fi setting and fast-moving gameplay. Death Squared, on the other hand, is a robot-themed puzzle game with over 80 challenges that can be played solo or in co-op with up to four players.
The Xbox 360 lineup includes Virtua Fighter 5: Final Showdown, available from July 1st to July 15th, and Splinter Cell: Conviction, which can be downloaded between July 16th and July 31st. Virtua Fighter 5 features a roster of 17 characters from Sega's once-iconic arcade fighting series, with gameplay systems that are easy on newcomers but offer a surprising amount of depth for veterans of the genre. Splinter Cell: Conviction continues the stealth and gadget-focused gameplay the series is known for, while also adding a separate co-op campaign for friends to tackle together.
As usual, these games will remain freely playable beyond their download dates as long as players have an active Xbox Live Gold subscription. Also be sure to download any remaining June titles before time runs out.
SOURCE Xbox Wire