Xbox Games with Gold April lineup includes the good Star Wars: Battlefront 2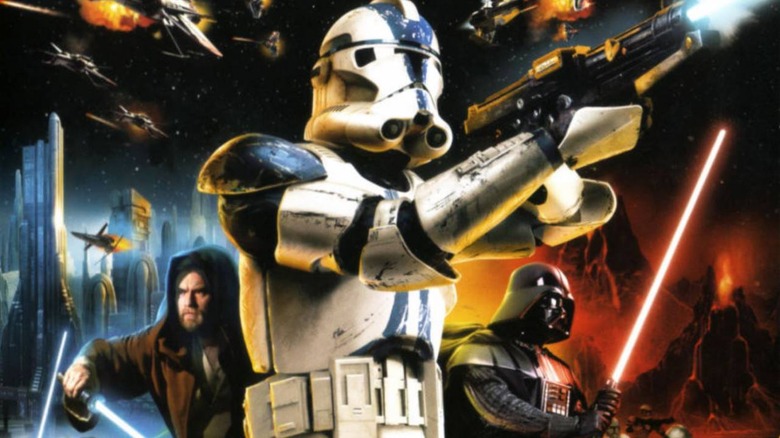 Microsoft has revealed the four games on tap for Xbox Live Games with Gold in April, and it seems the company is continuing its Star Wars kick. April will be the third month in a row where Microsoft has included a classic Star Wars game through Games with Gold, with Star Wars Jedi Knight: Jedi Academy and Star Wars: Republic Commando featured in February and March's respective lineups.
This time around, the Star Wars game on offer is the original Battlefront 2. Not to be confused with the Battlefront 2 that caused a whole lot of controversy on release, 2005's Battlefront 2 is actually very fondly remembered among many Star Wars fans. Though it isn't exactly hard to find these days (it costs $10 on Steam), this is a good chance to play it if you never have.
It's worth pointing out that Jedi Academy, Republic Commando, and Battlefront 2 are all titles that were released for the original Xbox, not the Xbox 360. Perhaps that means next month we'll see something like Knights of the Old Republic offered through Games with Gold? Microsoft's Star Wars streak could very well be over after April, but we'll be keeping an eye on next month's lineup anyway.
In any case, the other games included in April's roster include The Techromancer (available April 1st-30th) and Outcast: Second Contact (available April 16th to May 15th) – both exclusive to Xbox One. Tom Clancy's Ghost Recon: Advanced Warfighter 2 rounds out the list for Xbox One and Xbox 360, and will be available from April 16th-31st.
Battlefront 2, meanwhile, will be available from April 1st to the 15th, so you'll have just over two weeks to grab this classic and add it to your collection. Have any of the games for April caught your eye? Head down to the comments section and let us know!