Xbox Gamertags will now let you use the name you really want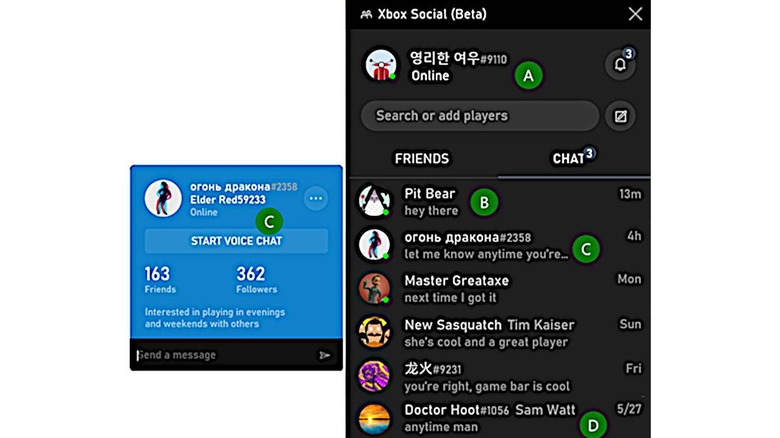 These days, people usually equate "online identity" with things like avatars or bitmojis. At the most basic level, however, an online user is almost always identified by their online handles or nicknames. In the Xbox world, that name is called "Gamertag" and it's going through a rather major change. Now only will it now let gamers use characters from among 10 new supported alphabets, it will also let you grab a Gamertag that might already be used by someone else, but with one minor catch.
Microsoft is moving to make Gamertags more inclusive. No, it's going to start showing anything more than plain text but no longer will gamers be forced to stick to the "Basic Latin" alphabet if they actually prefer to use their own language. Now they can represent their name of choice using ten new worldwide languages. Those include:
• Basic Latin
• Latin-1 Supplement
• Hangul
• Katakana
• Hiragana
• CJK Symbols for languages in China, Japan, and Korea
• Bengali
• Devanagari
• Cyrillic
• Thai
For some, however, the bigger news might be that Xbox will now let them grab the Gamertag they've always felt best represented them but was already taken. Now they can finally do so if they don't mind having some numbers added to the name, like "#1101" to signify that you're not the original. Don't worry, though, because that number will be stylized in a way to de-emphasize it but still be visible to prevent confusion or outright deception.
Those who prefer to hold on to their original and unique Gamertags can do so and they will forever be numberless and known as the one and only original. This update is available now on the Xbox app for PC and Xbox Game Bar but won't arrive on mobile and consoles until next year. As such, you might not see it in all places, which could probably be a confusing state of affairs.