Xbox Game Pass April Additions Include Two Huge Names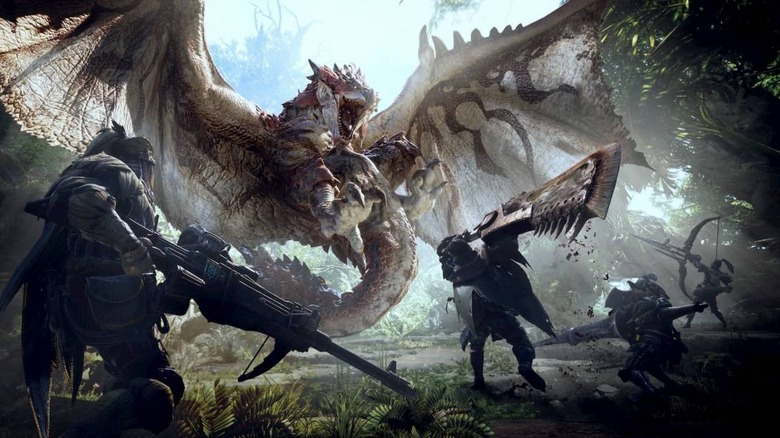 Microsoft has announced that six games will be joining Xbox Game Pass this month, and two of them in particular are big games worth getting excited about. April's games are headlined by Bethesda's Prey, which is only a couple of years old, and Monster Hunter: World – one of 2018's most successful games. We're guessing that Monster Hunter: World alone will be enough to drive some new subscriptions to Game Pass this month.
It's particularly surprising to see Monster Hunter: World join the Game Pass roster, as it's the best-selling game in Capcom history. You'd think that Capcom would want to avoid putting a game like that on a subscription service like Game Pass, but we won't complain. If you haven't checked out Monster Hunter: World yet, be sure to download once it hits Game Pass later this month, because all RPG fans should spend at least a little time with it.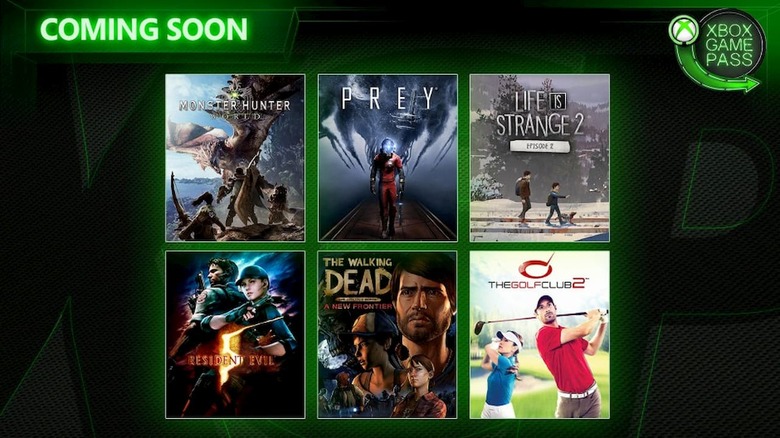 Prey is actually leading the charge in April, as it'll be the first of these six games to land on the service when it launches tomorrow, April 11th. On the same day, we'll see The Golf Club 2 added to Game Pass, then on April 18, it'll be Monster Hunter: World's time to shine.
The Walking Dead: A New Frontier will also be added on April 18th, but keep in mind that this is the third season of Telltale's long-running series. Before diving into A New Frontier, you'll want to make sure you've played through seasons 1 and 2, otherwise the story probably isn't going to make much sense.
April's slate of releases wraps up with Life is Strange 2: Episode 2 on April 24th, followed by Resident Evil 5 on April 25th. All told, April is looking like a pretty packed month for Xbox Game Pass, as there's dozens – if not hundreds – of hours of content in Monster Hunter: World alone. Are you looking forward to any of these releases? Head down to the comments section and let us know!