Xbox Elite Wireless Controller Series 2 adds Bluetooth, built-in battery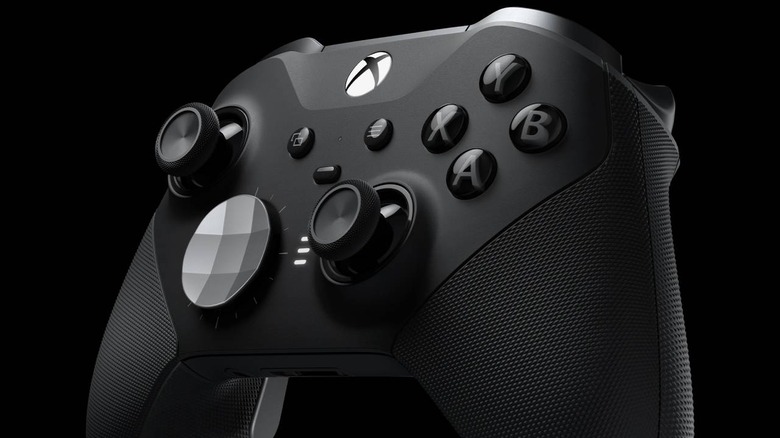 How many ways can you improve a gamepad? Apparently, quite a lot. Microsoft has just made available the shiny new Xbox Elite Wireless Controller Series 2 and while there are quite a few upgrades that are noteworthy, not one stands out in isolation of the others. Instead, the new controller is being defined by a host of small improvements that together try to level up the console gaming experience by delivering comfort and personalization to a part of gaming that's almost too easy to take for granted.
Sure, having Bluetooth support makes the controller more useful on other devices, but most buyers will use the Elite Wireless Controller Series 2 with an Xbox One anyway. Instead, it will be the built-in batteries, which can be charged via USB-C or the wireless charger in the box, that will interest gamers. In addition to convenience, ditching AA batteries makes the controller lighter and more comfortable to use.
Microsoft boasts of how the controller offers 30 new ways to enjoy gaming, which most likely refers to how owners of the first Elite Wireless could configure every button to their liking. The Xbox Elite Wireless Controller Series 2 takes that up a notch by letting gamers save those configurations in profiles, three of which can be stored on the gamepad itself. A dedicated button lets you cycle through those profiles, with an LED indicator to make sure you're using the right one for your game.
Everything that gamers loved about the original Elite Wireless Controller returns in Series 2 but better. Joysticks and D-pads are still customizable but now you can fine-tune the sensitivity of the analog sticks to your liking. The back paddles, a hallmark of this line of Xbox controllers, has been improved in texture and design.
Just as with the previous generation, the "Elite" isn't just a bold claim. At $180, the Xbox Elite Wireless Controller Series 2 definitely plays the part in terms of price as well. And since it comes near the end of the Xbox One lifecycle, the controller will hopefully be compatible with the next-gen console coming next year.