Xbox Black Friday deals have already begun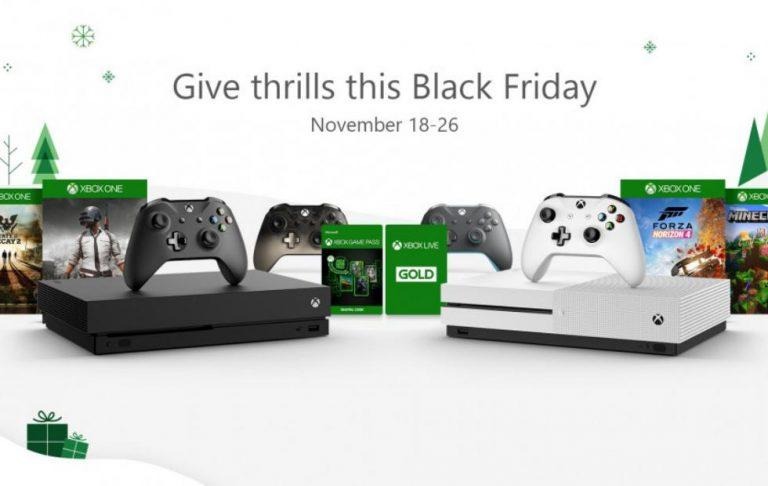 Thanksgiving is still two weeks away and the holidays are even farther but that has never been a reason not to pile up on gifts, for others or even for yourself. Fortunately, some companies are more than happy to help by getting the ball rolling early for their Black Friday and holiday discounts. If you're a gamer, specifically a console gamer, and even more specifically an Xbox console gamer, then you might want to take a peek at what ol' Microsoft has to offer.
Still nursing that ancient Xbox 360? It might finally be time to put it to pasture and give it some well-deserved rest. Especially when you can get one of the latest Xbox One models on the cheap. Whether it's the most powerful Xbox One X or the slim Xbox One S, you can get one with a $100, alone or with some bundles, if you buy one starting November 18 until November 26.
A gaming console is only as good as its games and the Xbox platform has quite a lot. Too many to buy them all, of course. That's why Microsoft started its Xbox Game Pass to give players access to those games in a Netflix-style subscription that can change over time. For a limited starting November 10, new subscribers can spend as much as $1 on the first month.
Some of those games might require an Xbox Live Gold subscription but no worries. New subscribers can also get them for only $1 on their first month as well if they subscribe between November 15 and 30. Or they get a 40% discount on a three-month subscription from November 22 to 26.
Xbox titles will also be on discount individually from November 22 to 30. Forza Horizon 4, for example, will be up to 35% off while PUBG is also 35% off. Both Sea of Thieves and Forza Motorsport 7 get an even heftier 50% discount. In addition to the time limit, however, these deals are also only good while supplies last. So while Microsoft did get an early start, it might also meet an early end.