Xbox All Access: What you need to know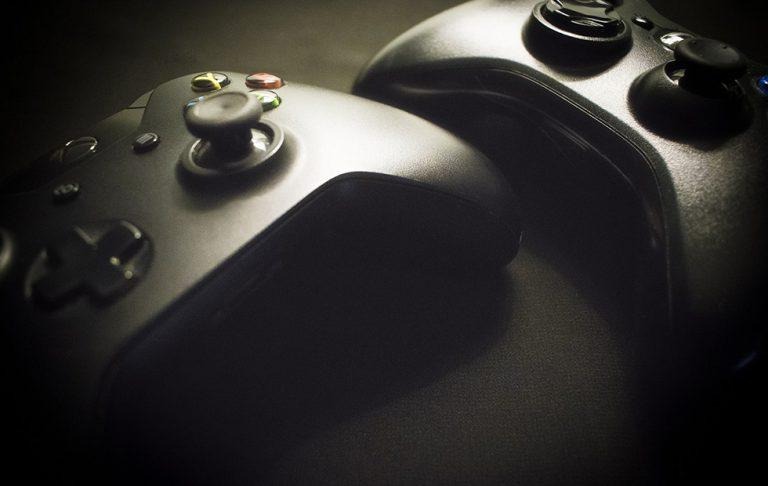 Earlier today, Microsoft announced a new way to buy an Xbox One console called Xbox All Access. Instead of requiring you to drop hundreds of dollars upfront, Xbox All Access takes the cost of an Xbox One console and splits it up into 24 monthly payments. Once you're done making those payments, the Xbox is yours to keep. It all seems pretty straightforward, but as always, there are some things to know before you dive in.
The Offer
Microsoft's offer allows you to buy an Xbox One S or Xbox One X, two years of Xbox Game Pass, and two years of Xbox Live Gold by paying the purchase price of those items off over 24 months. Xbox Live Gold is necessary if you want to play multiplayer games online, while Xbox Game Pass gives you access to a collection of Xbox 360 and Xbox One titles as long as you're subscribed.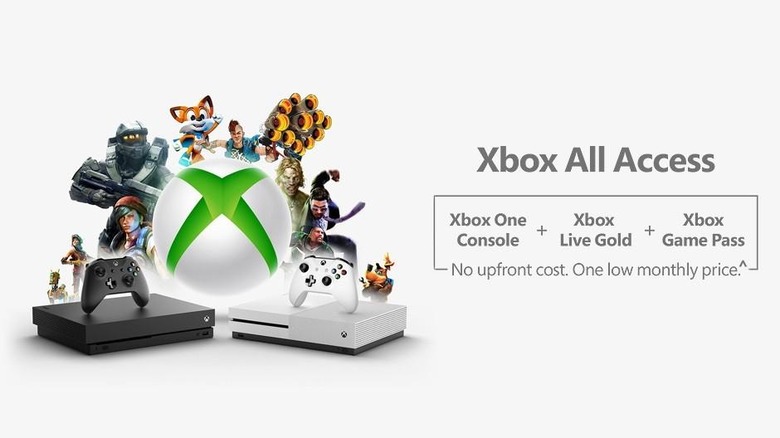 So, we can pretty much say that Xbox Live Gold is a necessary subscription that you likely would have bought anyway, while Xbox Game Pass is a nice, but ultimately unnecessary, extra. It's worth pointing out, however, that Microsoft has committed to putting its first party Xbox One games on Game Pass on the same day they release at retail, so a subscription to that service could become more valuable as the collection of first-party games grows.
In any case, Xbox One S bundles through All Access begin at $22 per month, while Xbox One X bundles start at $35. You can pick any Xbox One X or Xbox One S console bundle and purchase it through Xbox All Access, so the monthly price you pay might go up if you buy a special edition bundle or one that's otherwise more expensive than standard pricing. With this in mind, we can figure out how Xbox All Access compares to just buying everything separately.
The Math
For the purposes of this article, let's just assume that you want to buy a standard Xbox One S or Xbox One X bundle. Xbox One S bundles typically cost $299.99, while Xbox One X bundles tend to start at $499.99. Additionally, a year of Xbox Live Gold will set you back $60 – so $120 for two years – while Xbox Game Pass costs $10 a month, or $240 over two years.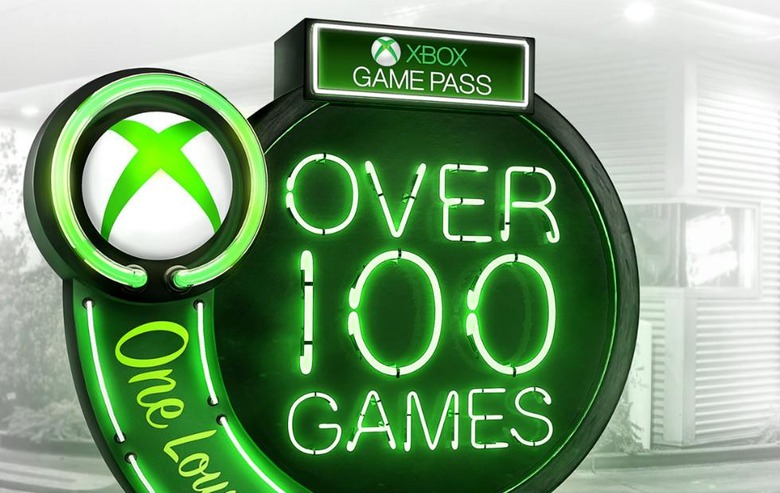 So, if you were pay for all of these things up front, you'd be looking at around $660 if you were buying an Xbox One S and $860 for the Xbox One X and all of these extras. Regardless of which console you're considering, that's some serious cash.
With Xbox All Access, you're looking at around $528 for an Xbox One S and $840 for an Xbox One X, obviously spread out over 24 months. As you can see, Xbox All Access is a better deal if you're planning to pick up an Xbox One S, as you save about $130 off the sticker price of purchasing all of these separately and upfront. For the Xbox One X, you only save about $20 over the course of two years, but you also don't have to pay that all at once. Sounds like a pretty good deal, right?
The Fine Print
Xbox All Access is a good deal, but there are some things that you need to consider before you sign up. The first and arguably most important thing to consider is that these packages are only available at a brick and mortar Microsoft Store in the US. There are just about 100 Microsoft Stores dotted around the country, but if you don't live near one of those, you're out of luck. You can check this list of locations to see if there's one near you.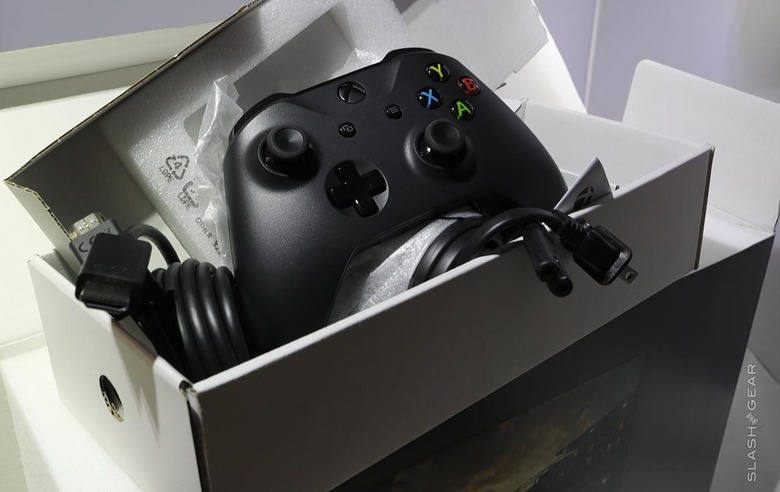 The second thing to consider is that Xbox All Access sales are only available to "qualified customers." What that means is a bit nebulous, as most things involving credit checks are, but if you've got bad credit or no credit, you probably can't qualify for one of these bundles.
Assuming you live near a Microsoft store and you pass the credit check necessary to utilize Xbox All Access, there's still the question of interest. Financing is handled through Dell Preferred Account and, as long as you pay everything off within two years, you won't be charged any interest. There also isn't any down payment to make, again assuming you pass the credit check.
What happens if you don't pay off your bundle within 24 months? For that, we turn to the fine print, courtesy of Microsoft's Xbox All Access FAQ:
DELL PREFERRED ACCOUNT (DPA): Offered to U.S. residents by WebBank, Member FDIC, who determines qualifications for and terms of credit. Taxes, shipping, and other charges are extra and vary. Payments are the greater of either $20 or the sum of any Monthly Planned Payment Due plus 3% of the New Balance shown on your billing statement (excluding any balance on a Planned Payment Purchase), rounded up to the next dollar. Minimum Interest Charge is $2.00. Rates range from 19.24% – 29.99% variable APR, as of 6/30/18, depending on creditworthiness.

24-MONTH EQUAL PAY OFFER XBOX ALL ACCESS BUNDLES. No interest charged on promotional purchase if total purchase paid in full within 24 months. Available at time of purchase from 08/27/2018 through 12/31/2018, while supplies last. Monthly payments required. Purchase amount divided into 24 substantially equal monthly payments, rounded up to next dollar. Outstanding balances at end of promotional period are subject to terms of Credit Agreement for existing accountholders. For new accounts: Rates range from 19.24% to 29.99% variable APR; Minimum Interest Charge is $2; subject to credit approval.
So, if you don't pay off the whole thing in time, you're going to be subjected to some pretty high interest charges. With that in mind, you should only sign up for Xbox All Access if you're sure you can pay it off within the allotted 24 months, otherwise, you're likely far better off saving up the money and purchasing everything upfront.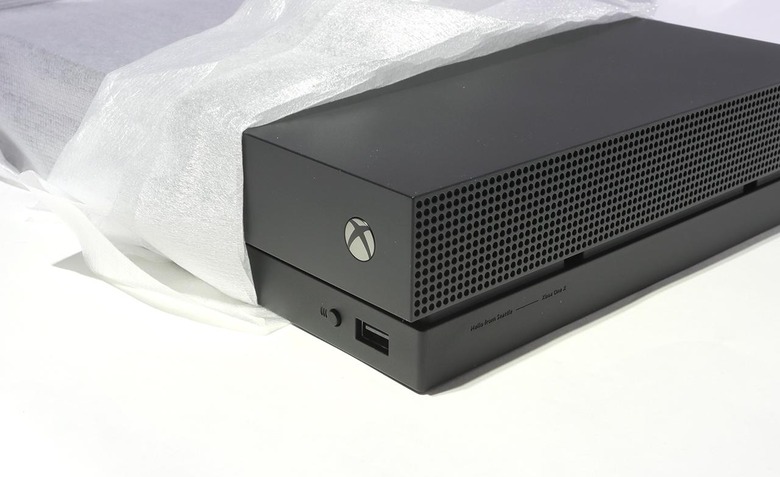 It's also worth remembering that once you're outside of your local Microsoft Store's standard return policy, there are no refunds or returns on Xbox All Access purchases. In other words, outside of what's likely a 30-day return policy, you're stuck with this if you change your mind later.
Wrap Up
In the end, we're left with something that closely resembles the two-year contracts we used to see from wireless carriers, complete with a (slight) discount on the overall cost of everything you're buying. Personally, I'd like to see Microsoft finance packages that only include a console and a subscription to Xbox Live Gold, as Xbox Game Pass adds a significant amount to the overall cost of these bundles. Xbox Game Pass is something that Microsoft seems to pouring a lot of resources into, though, so it's not surprising to see it feature in these packages.
In any case, this is certainly an interesting approach to selling a console, and it does offer some flexibility in terms of how you pay. As with all contracts that require a monthly payment, you obviously want to a do a bit of financial planning before you commit. Assuming you can afford it (and, obviously, that you actually want an Xbox One), this might not be a bad way to buy a new console.
What do you think about Xbox All Access? Do you think this is a good way to pay for a console, or are you okay with the tried-and-true method of paying for everything upfront? Head down to the comments section and let us know!