Xbox All Access Ends With 2018 But Will Return Next Year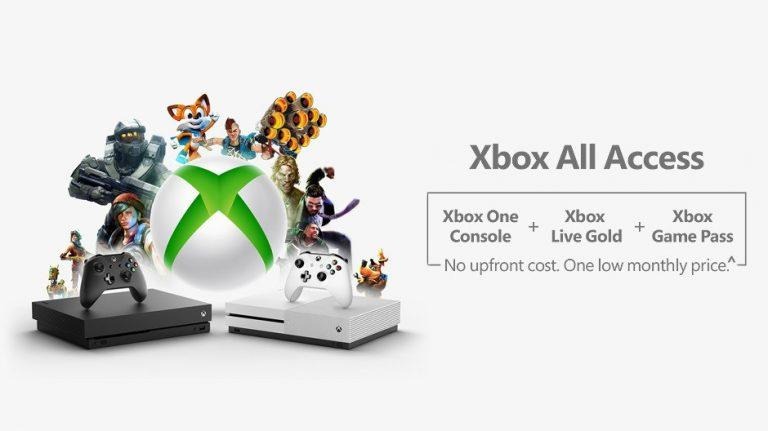 Back in August, Microsoft rolled out a new program it called Xbox All Access. It allows customers to buy an Xbox One console bundle and pay it off in monthly installments over the course of two years. When it was first revealed, Microsoft said that it was a limited time deal, and we now know when it will be ending.
Microsoft has revealed that Xbox All Access will temporarily come to an end on December 31. That isn't the end of the program entirely though, as Microsoft's Larry Hyrb says that Xbox All Access will return at some point in 2019, expanded and presumably better than it was before.
It isn't clear what he means by that, but we can take a few guesses. For the moment, you can only sign up for Xbox All Access in person at a Microsoft Store. Microsoft doesn't have a very broad retail reach, with many US states only home to one or two Microsoft Stores (if they have any at all). Perhaps when Xbox All Access returns next year, those interested in applying for the program will be able to do so online?
Xbox fans – you have until 12/31 to take advantage of the limited-time, in store offer for Xbox All Access, so check with your local MSFT Store for more info. And in case you're wondering, the program will be expanding in 2019. Stay tuned for more! https://t.co/OqrGHYBTl6

— Larry Hryb (@majornelson) December 20, 2018
It's also possible that we'll see Xbox All Access expand outside the US in 2019 as well. So far, Xbox All Access has been a strictly US-only affair, so it would be nice to see it spread to other regions, particularly Canada and Australia, where there's already a Microsoft retail presence.
Ultimately, how Microsoft plans to expand Xbox All Access is up in the air. After crunching the numbers, we found that Xbox All Access is generally a good deal over buying everything it includes separately, so it'll be interesting to see how it changes in the new year. Stay tuned.