Xbox 720 set for two versions, 2013 release, E3 reveal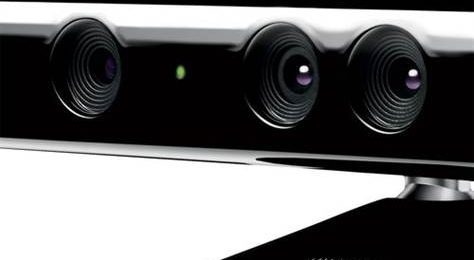 Microsoft France has revealed that there are no plans to release a brand new Xbox inside 2012, saying that they're not "convinced" that the device we've been calling the Xbox 720 will be happening this year. This information comes from the marketing director for Microsoft in France Cedrick Delmas interviewing with Lepoint and brought to us by Eurogamer. Delmas notes that the proof of this notion comes in the lack of a price drop in the Xbox 360 thus far, he then noting that the life cycle for the Xbox 360 is far from over.
In regards to how they plan on countering the oncoming release of the next generation Nintendo Wii console, still tentatively called Wii U, Delmas said that they weren't there to fight Nintendo, and that they were simply on a different cycle from the other manufacturers. There's nothing like a good console war, but it's simply not time for a new Xbox to be released, basically. His translated words read like this:
"We're in an industry that talks a lot, that likes telling stories. I am not convinced that things will happen this year. The Xbox 360's cycle is not over at all. The proof is that we haven't price cut this year. Afterward, what will happen at E3, it's still too early to say. What's certain is that there will be nothing new in 2012. If we wanted to counter Nintendo, we would have to be in a position to release something immediately, and that is not at all the case." – Delmas
With the Wii U set to be released somewhere in the second half of the year, more than likely inside the area that would lend itself to a holiday gift across the world, Microsoft is looking more towards a reveal at E3 with a release in 2013. Word is that Microsoft will be revealing two consoles at the same time, one a "pared down machine" that'll be much closer to a set-top box for HD TVs complete with Kinect built-in. The second will be a "more fully-featured" machine with hard disk, backwards compatibility, and the all-powerful optical drive. Kinect will likely be either built-in or bundled with both versions of the future Xbox devices. Nintendo had better bring the fury with Wii U, that's for certain:
We're not here to counter Nintendo and they're not here to fight the other manufacturers. Nintendo has put itself in a different cycle, it's going forward to its own rhythm, with success as we have seen with the Wii, and now it's their turn to present their innovation." – Delmas
Sony, on the other hand, will likely be the last to reveal a console when considering the three titans. No word has yet been confirmed on any Playstation future devices.
[via Eurogamer]