Xbox 360 USB Storage update coming April 6th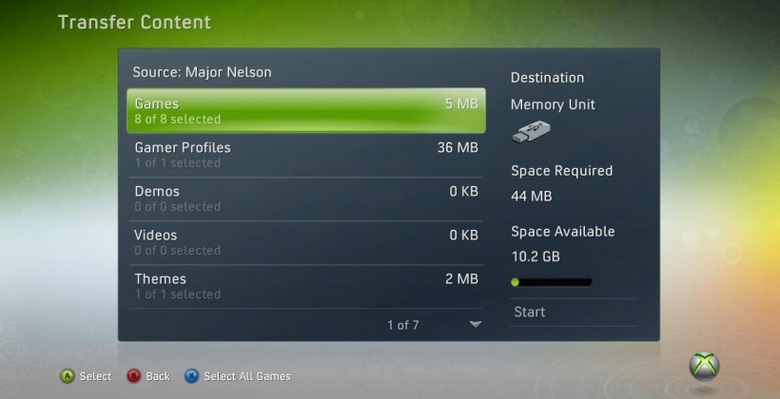 No great surprise, but as of April 6th – and a system update – Xbox 360 owners will be able to use USB flash drives to store their profiles, game-saves, demos and other data from the console.  Confirmed by Major Nelson, the system will create a user-definable Xbox 360 partition on the drive – up to 16GB in size – and gamers can hook up two at a time for up to 32GB of storage.
Although Microsoft are targeting flash storage with this update, they have confirmed that regular external hard-drives will work in the same way; however, it will be a slower experience overall.  They're also partnering with SanDisk to offer an Xbox-branded flash drive which will come formatted especially for the 360, though they won't be available until May.
[via Joystiq]