Xbox 360 Pro retirement tipped by change in box-art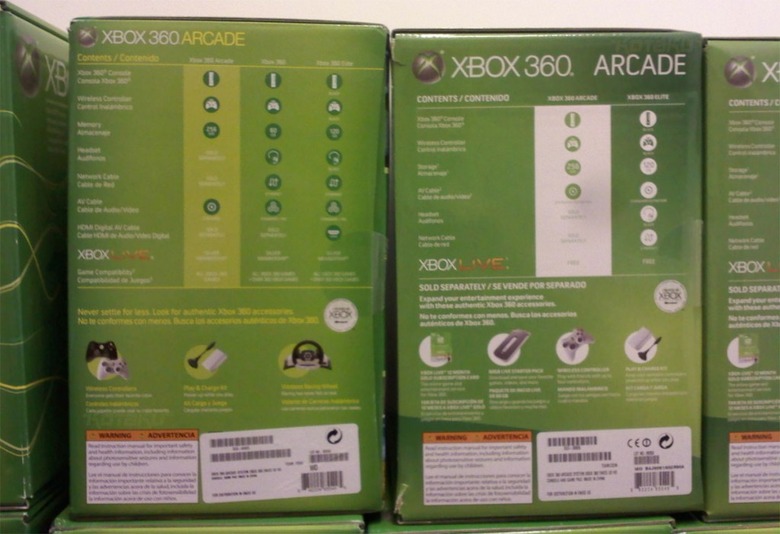 Eagle-eyed GameStop employees have spotted a change in Microsoft's box-art for the Xbox 360 Arcade, the most obvious difference being the removal of the Xbox 360 Pro from the comparison chart.  As you can see in the image below (old box on the left, new box on the right), only two Xbox 360 packages are now listed, with Microsoft seemingly intending to discontinue their "entry" model.
The Xbox 360 Pro was first tipped for retirement back in June, but it has seemingly taken until now for stock levels of the existing console to drop to an end-of-life point.  Assuming this all turns out as expected, it would leave the Xbox 360 Arcade and the Xbox 360 Elite as the only versions on sale.
It's speculated that the Elite could then drop down to the same price as the outgoing Pro, offering a better challenge to the Sony PS3 Slim that's expected to be announced soon.  Microsoft are yet to respond to comment on the situation.