Xbox 360 limited edition all-white Kinect bundle available now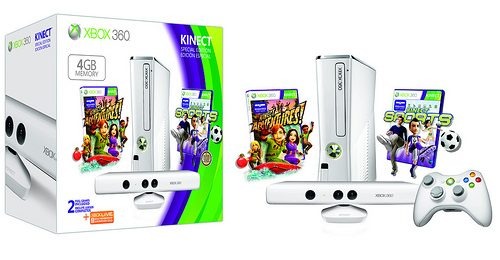 Microsoft is offering a new Xbox 360 limited edition bundle that will be especially desirable to those who lust after shiny white gadgets. It seems like special edition white versions of popular devices have become a common trend and are especially coveted. Well, this bundle does the same trick, bringing you the Xbox 360 console, the Kinect hardware, and a controller, all in white.
The Xbox 360 Special Edition 4GB Kinect Family Bundle, as it's called, has begun shipping today and is already temporarily sold out on Amazon. In addition to the hardware mentioned above, the bundle packs a copy each of Kinect Sports and Kinect Adventures along with three months of complimentary Xbox Live subscription, all for $299.99.
If you need an extra Xbox 360 game controller to go with the bundle or simply want one white controller for your existing setup just to be different, you can purchase it separately for $49.99. The bundle begins shipping worldwide today, except for in Europe and Brazil, where it won't ship until the next few months.
[via Major Nelson]