Xbox 360 Hard Drive 60GB Live Pack to go on sale soon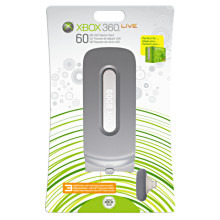 Rumors of a starter kit of sorts for Xbox Live have been circulating for quite some time now, but now the bundle appears to finally be up for sale and will be available soon.
This new bundle will feature a wired headset, three months of Live Gold, and most importantly a 60GB hard drive. Since the New Xbox Experience storage requires 128MB, this would be a definitely sell for many.
Set to cost $99, it's not too badly priced but could use a drop in our opinion. After all, people pretty much need this for the Live experience, or at least to start out fully equipped. Maybe it will go down in price after a month or so? You can get this starter kit beginning on November 4th.