Xbox 360 gobbled 40% of all 2011 video game and hardware sales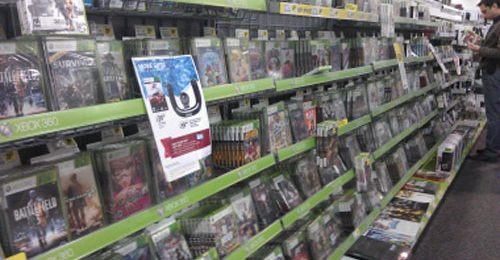 Microsoft really put a beat down on the other major game consoles in 2011 when it came to game and hardware sales. AllThingsD reports that in 2011 the Xbox 360 platform software sales totaled 40% of all games sold. That means that consumers spent about $6.7 billion on Xbox games and hardware during the year. The breakdown shows that the majority of that money was on video games.
The breakdown shows that $2.1 billion was spent on the Xbox console in 2011, and the other $4.6 billion was on games. The entire video game sector in 2011 racked up $17.02 billion. That sounds like a huge amount of money, but it is an 8% drop from money spend in 2010. The total spent on the gaming segment in 2010 was $18.6 billion.
It's worth noting that the numbers apparently don't take into account digital sales like DLC on the consoles or digital only versions of games. These numbers come from NPD. The analytics firm knows that it needs to get more data on digital sales to get a real picture. It could be that digital sales grew significantly this year, offsetting that decline in retail.
[via AllThingsD]