Xbox 360 Domo-Kun custom paintjob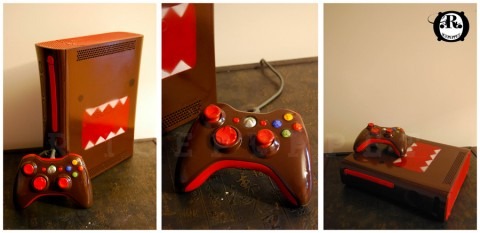 Turning your Xbox 360 into a character from popular culture can be pretty limiting given its tombstone shape, but the Microsoft console makes for a pretty decent Domo-Kun.  Painted by deviantART member ricepuppet as a gift for his sister-in-law, both the 360 and the controller have had a high-gloss makeover.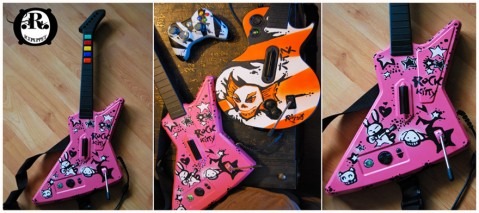 If you're not a fan of Domo-Kun – or brown – then ricepuppet will happily put together an alternative paint-scheme for you.  SpongeBob SquarePants comes to mind as a possible shape-suiting character; alternatively there are some other designs here.
A custom Xbox 360 paintjob will run to €38, while just the faceplate is a mere €18. Controllers cost from €12 each, and he'll also do guitar controllers as well.  More details here.
[via Akihabara]