Xbox 360 DivX/XviD Playback, Does It Work?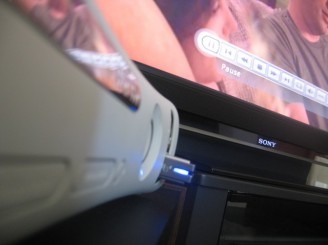 Well, the fall dashboard update landed yesterday at 2AM, and we've already covered most of the other features of the update, but one little thing that was almost snuck in is DivX/XviD support. For those not in the know, they are both video encoding formats, if you have ever downloaded a movie from a peer to peer network; chances are good it came in one of these formats.
The convenience of being able to play DivX/XviD movies on my 360 is almost immeasurable, except for one thing, I have my media center PC connected to my Xbox, and use that interface to stream media to my Xbox 360. Well, in case you were wondering, the DivX/XviD support stops short of working with the Extender software on the 360, so that's a no go, you'll have to continue using your hacked solution, or use some other method of transferring the DivX films to your Xbox.
Personally I use Transcode360, but I'd be more than willing to ditch the extra process in exchange for a solution from MS, but alas it hasn't yet come. Although, the promised release of new Vista Media Center Extenders at the beginning of next year, featuring DivX support, well that gives me hope that and update will be released for the 360 to allow the same functionality.
Xbox 360 gets DivX/XviD playback, we put it to the test [via gizmag]