Xbox 360 Blu-ray rumor resurfaces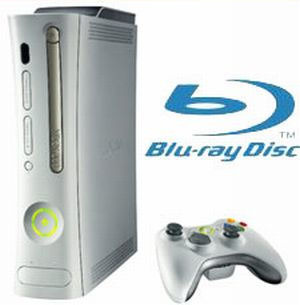 According to the latest market rumors, Microsoft is preparing an external Blu-ray drive for use with the Xbox 360 console.  X-bit labs quote "market sources" who claim the drive is made by Toshiba-Samsung Storage Technology Corp., and that it will be released at an estimated $100 – $150 price-point.
Microsoft's reluctance to release a Blu-ray peripheral stems from the requirement to support BD-Java, which bested the company's own HDi rival technology, it is suggested.  Now, however, the failure of HD DVD and the growing popularity of Blu-ray content has pushed Microsoft into reconsidering.  No word on when the release could be, though both a pre-holiday and a CES 2009 announcement have been tipped.
As recently as May, Microsoft restated that they had no intention of developing such an external drive.  Neither they nor Toshiba-Samsung Storage Technology Corp. have commented on these latest rumors.
[via Joystiq]