Xbounds mirrors Android display on any external screen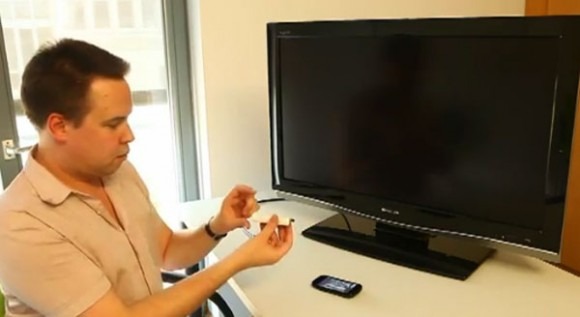 If you like the idea of Apple's AirPlay for iOS devices and have wished that there were something similar for the Android users out there, Xbounds might be the perfect thing for you. This little dongle apparently connects to the Android device via WiFi. Once that connection is made the content on your screen is mirrored out to another larger screen in the office or living room.
The connectivity is fast enough that the content on the external display be it video or games and other stuff is shown in in real time. That is particularly important if you want to play video games on a larger screen. The demo video at the end of this shows the developers playing Angry Birds and other content and what happens on the phone happens at the same time on the larger display.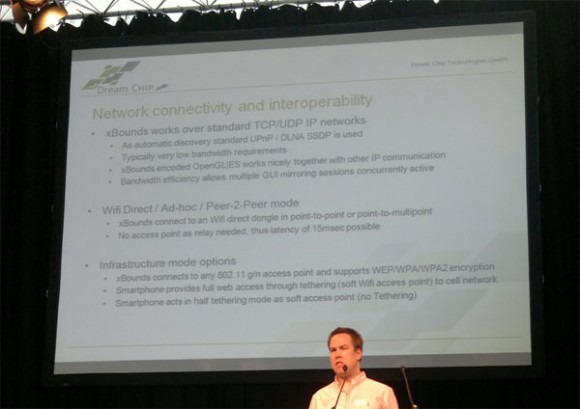 The Xbounds device supports a lot of features and has tech that allows the user to zoom in and still get clean and clear graphics. This is a very cool little device and will let you sit on the couch and shoot that video content out to your TV. The Xbounds also supports multiple player gaming. The dev kit for the Nexus S and the HDMI dongle needed sells for 998 euro and the consumer kit will sell for 99 euro according to Al Sutton. The Xbounds system uses Dream Chip inside and supports encrypted WiFi networks.
[via Twitter@ al Sutton]