X-Wing, Tie Fighter original games re-released after 20 years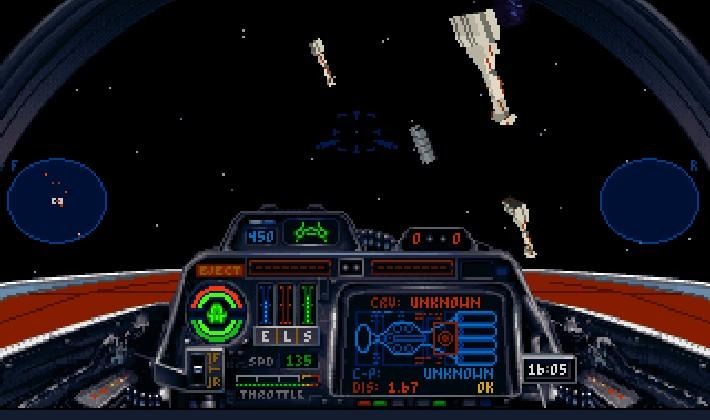 The original Lucasarts creations "Star Wars: X-Wing" and "Star Wars: Tie Fighter" have been re-released as Special Editions. This after just 20 years after their original release, and slightly less time since their first re-releases in 1998. These games spawned a massive cross-platform collection of space fighting games both in and out of the Star Wars universe. Now we can only dream that these classics will make their way to the mobile environment next.
Imagine the time span traversed here – the original Tie Fighter and X-Wing games were distributed as 3.5" floppy disk packages – you needed 5 disks to load the whole game. Now both releases are headed to your computer – your modern computer – as a game with GOG.
These games will be distributed as DRM-free, meaning you can download and load offline – like the good ol' days! These are just two of a collection of games being sent to GOG this week as GOG teams up with "Lucasfilm games." This is the name that's chosen now for the next generation of games from the Star Wars universe now that Lucasarts is dead.
You can hit up X-Wing Special Edition as well as Tie Fighter Special Edition right this minute. They'll cost you a cool $9.99 USD each. Have at em immediately.
GOG makes clear that "more fantastic titles headed for our Lucastfilm / Disney catalog" are on the way. They've got Sam & Max Hit the Road, X-Wing, and Tie Fighter on digital for the first time ever – they've only ever been released in physical formats before!