X-SHOCK Transparent Edition earbuds light up to keep runners safe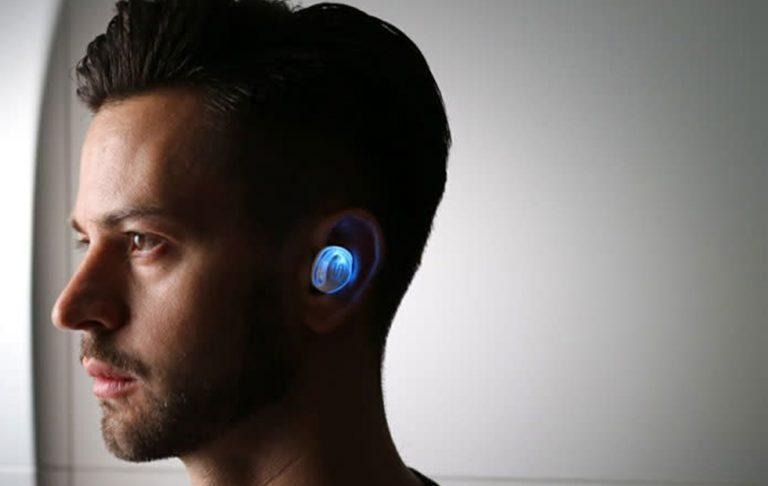 SOUL has launched a new pair of wire-free Bluetooth earbuds called the X-SHOCK Transparent Edition. These earbuds, as the name suggests, feature a transparent shell; embedded LED lights illuminate them at night, helping drivers spot runners who are wearing them while out for a jog. True to their nature, the earbuds are waterproof and boast noise isolation.
The X-SHOCK are truly wireless earbuds, meaning they're like AirPods — there's no cable between the two ear pieces. Unlike AirPods, though, X-SHOCK is made for athletes who are running around and may be doing so in the dark. The design aims to keep these users safe by flashing bright lights in each ear piece so that drivers can spot them while they're out jogging.
In addition to noise isolation and water-resistant design, the X-SHOCK earbuds feature auto-pairing, a gold-plated antenna, and 60 hours of charge. The earbuds work with a rechargeable case that charges the ear pieces when they're placed in the case. The charger can power the earbuds 18 times over again, offering 60 hours of run time overall.
Users can take calls while wearing the earbuds, and also interact with Google Assistant or Siri using them. Charging is achieved using micro USB; there's an LED indicator showing battery life. Other features include an ergonomic design that keeps them in the ear during activity, as well as a couple different ear tip sizes.
In addition to the transparent design, SOUL is also offering the earbuds in black and white colors with matching accessories. The X-SHOCK are being funded on Indiegogo, where SOUL has raised double its goal with more than two weeks remaining. Interested buyers can order an early bird unit for a pledge of $99 USD.
SOURCE: SOUL Electronics