X PlusOne hybrid drone can zip around at high speeds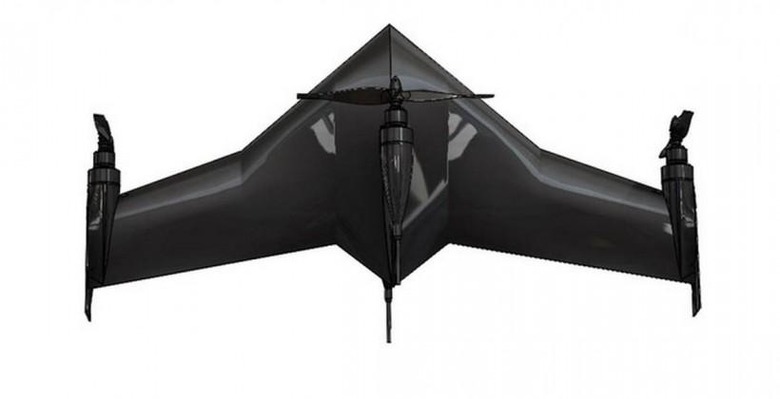 The number of available drones is growing by leaps and bounds, and they all tend to center around the same quadcopter design. They are able to hover over the land and move slowly from place to place, but that does not always meet one's needs, particularly those looking to use the drones for filming purposes. Enter the X PlusOne, a "hybrid" drone that is both a quadcopter and a winged flight machine able to zip around at exceedingly fast speeds.
The X PlusOne has a fierce design and is able to hover thanks to the inclusion of multiple rotors. The winged portion also allows it to fly forward at fast speeds (the maker says it can hit 100 km/h), and a stablization system allows it to remain steady even if the wind is being disagreeable.
As with many other drones, the X PlusOne also features hardware for mounting a camera (a stabilizing gimbal), and is designed to be simple enough for just about anyone to operate. There's an auto recovery mode in case trouble arises, and the ability to disable stabilization.
X PlusOne's creator xCraft is looking to raise $50,000 USD in funding to bring the drone to the market, and so far it has raised about $5,500 with 27 days remaining. A pledge of $199 will get you a basic assembly kit, while $479 will get you a ready-to-go assembled unit. Shipping for both is estimated for July.
SOURCE: Kickstarter