WyzeCam v2 raises specs but not $20 price [Updated]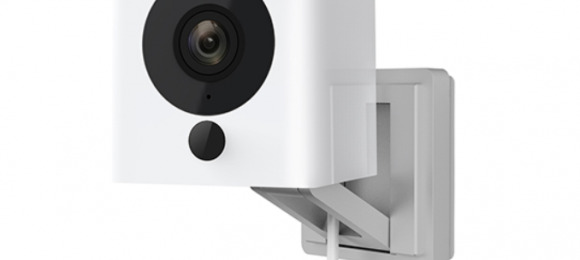 The original WyzeCam was something of an anomaly within the security camera space. While many manufacturers offer security cameras priced above $100 (and sometimes far more than that), WyzeCam promised to offer the basic functions you'd expect from a security camera in a $20 package. It seems to have met some degree of success after launch, because now Wyze is gearing up for a hardware update.
Wyze has announced a new version of its budget-minded security camera, aptly named the WyzeCam v2. In a lot of ways, the WyzeCam v2 is similar to the original, but of course, there needs to be some upgrades in order to justify an entirely new model. There are some new features indeed, with Wyze focusing on four in particular with this announcement.
New features in the WyzeCam v2 include motion tagging, which will outline motion both when you're viewing the live feed from your camera and when you're watching a replay. It's also been outfitted with a new CMOS sensor, which Wyze says will provide "even clearer images for both day and night vision." Audio quality will get an upgrade with a Class-K amplifier, and finally, the camera has been given a new matte finish to reduce reflection, which could be an issue with the original's glossy finish.
READ MORE: Wyze Cam ReviewWe reviewed the original WyzeCam back in November, and while we found that it was an impressive camera for the price, it seems that this new model will take care of some complaints we had. This new WyzeCam seems to be coming with a price hike as well – the listing for the Cam v2 shows a price of $29.99, though right now you can pre-order it for $19.99.
Wyze says that it will be ready to begin shipping the Cam v2 in the last week of February, so if you order one today, you don't really have very long to wait before it's on the way. All of you original WyzeCam owners need not stress about this announcement either, as Wyze says that it will continue to support the camera through app and firmware updates. Are you going to pick up the WyzeCam v2? Head down to the comments section and let us know!
Update: Good news – we've heard from Wyze, which says that, despite what the preorder campaign might suggest, the price for the WyzeCam v2 isn't actually going to increase from $29.99.