Wyze Cam v2 Security Camera Review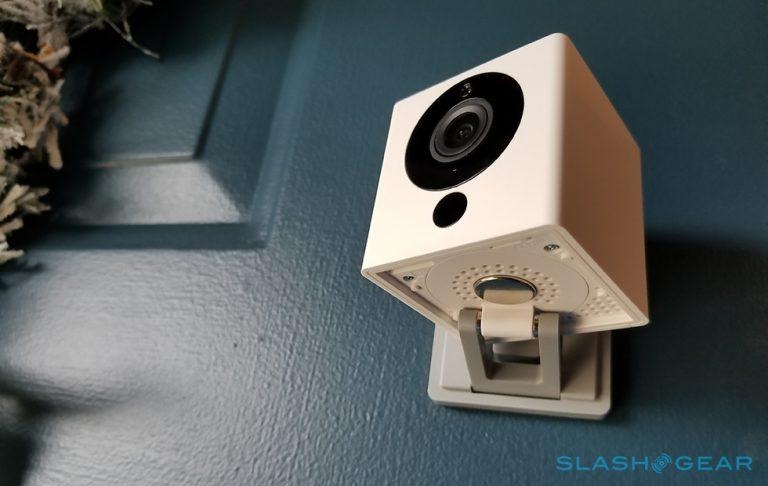 EDITORS' RATING: 9/10
The team behind Wyze Cam is back with an updated version of their inexpensive home security camera, and it's simply called Wyze Cam v2. This updated model has the same $19.99 price as the original despite the hardware boost; it also has the same design, making it visually indistinguishable from the older version. If you're a new Wyze customer, getting v2 is a no-brainer. Existing Wyze owners may be wondering, though: is it worth the cost to upgrade?
Hardware
Visually speaking, there's only one difference between Wyze Cam and Wyze Cam v2: matte vs. glossy finishes. Whereas the original Wyze Cam has a glossy exterior finish that reflects light, the sequel has a matte finish that diffuses any potential glares. That aside, Wyze Cam v2 has the same cube shape, white body, gray base, hinge, and magnetic mount.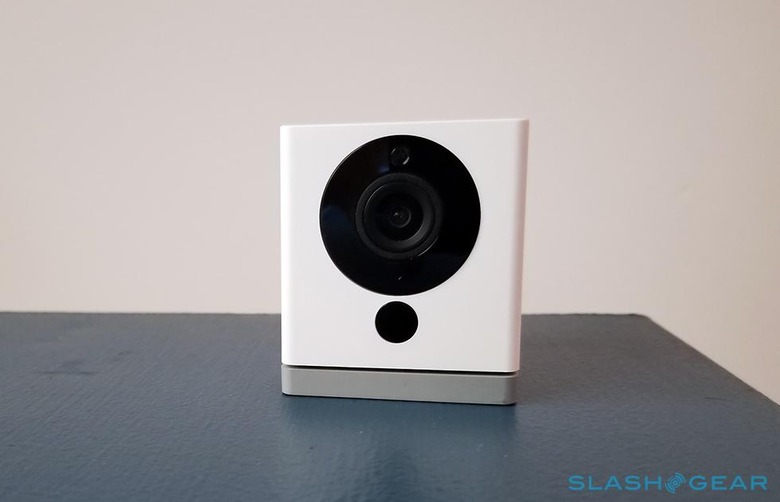 Wyze Cam v2, as with the original model, can be mounted directly on a metal surface, such as metal door or refrigerator; it also includes a 3M adhesive circle and metal puck. Using the adhesive, the metal puck can be stuck to just about any smooth or mildly textured (eg, wallpapered) surface for increased mounting options.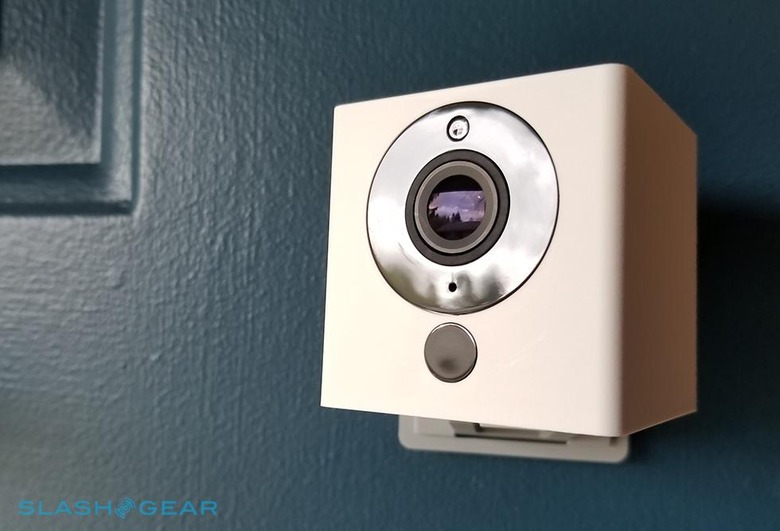 Other changes in v2 include a class-K power amp and a new audio chip that, says Wyze, greatly reduces EMI and TDD interference. The company has also packed a new CMOS sensor into the v2 that improves both night and day image quality, plus there's new Motion Tagging tech that both identifies and outlines motion during replay and livestreams. The motion tech responds almost immediately to camera movements, constantly adjusting as the camera is moved to identify new motion.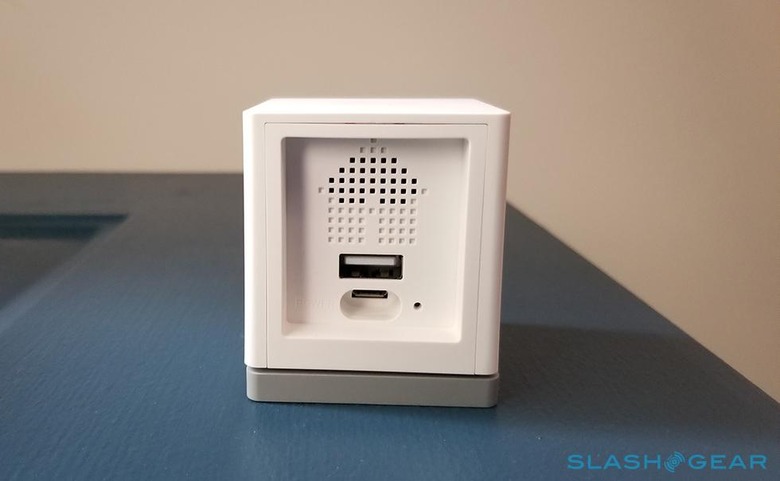 The Motion Tagging tech is a welcomed addition, making it easier to determine what may have triggered the camera's motion sensor. Also appreciated is the much louder speaker, which makes Wyze's two-way audio support actually useful. In the original model, the speaker is so quiet that you can't hear the operator speaking through it unless you're very close. Wyze Cam v2 is different; you can easily hear the speaker across the room.
App
Wyze Cam v2 uses the same mobile app as the original camera. Users who own both the first and second versions of the camera can use both with the app at the same time. Not familiar with the app? Read our review of the first Wyze Cam here for all the details.
Image Quality
Here is where Wyze Cam v2 truly shines over the original model. While Wyze Cam 1's image quality wasn't bad, Wyze Cam v2's image quality blows it away. This isn't a minor change that you'll need a large screen and careful analysis to identify.
Wyze Cam v2's videos and images have a greater dynamic range; areas that are largely black shadows in the original camera's footage are more clearly visible in v2's footage. Finer details are easier to make out this time around, and colors are less monotone.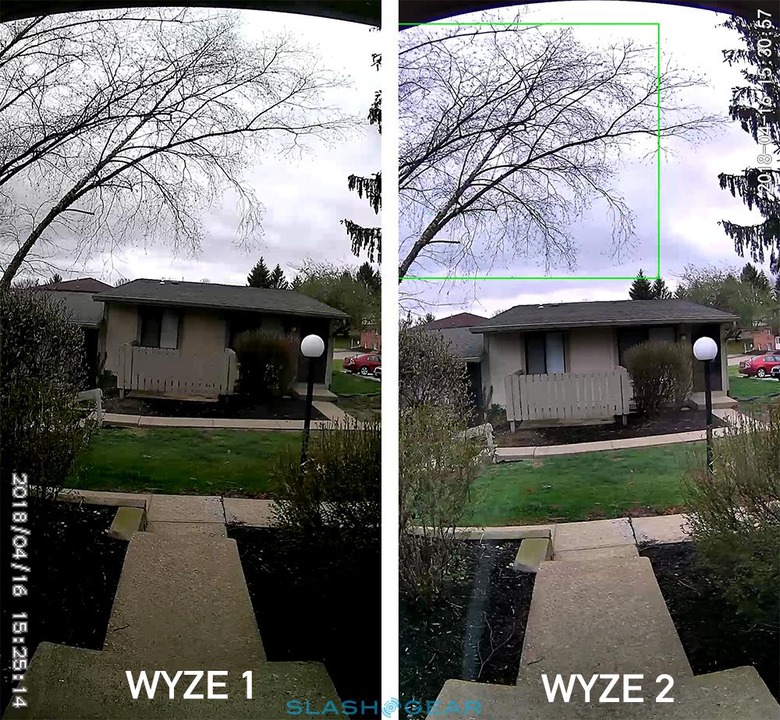 Should I upgrade?
If the update were for image quality alone, I wouldn't spend the money to upgrade from first to second-gen. However, Wyze Cam v2 offers a trio of very distinct improvements: a louder speaker, better image quality, and motion tagging. The last of the three propels Wyze Cam v2 into a new league, putting it on the same level as cameras that are, at absolute minimum, double the cost.
Whether you should upgrade likely boils down to usage. If Wyze is a static entity on a shelf, a sort of insurance against the break-in you expect won't ever actually happen, upgrading to Wyze Cam v2 probably isn't worth it. If the security camera plays has a more prominent role in your daily life, though, the better image quality and motion tagging are worth the twenty bucks it'll take to get them.
Wrap-up
Wyze Cam v2 brings everything that's great about the original model, improves both audio and video quality, adds a key new software feature, and offers it all with the same $19.99 price tag. Assuming Wyze has the software features you need — and that you're okay with 1080p versus 4K — there's no good reason to look elsewhere for a budget indoor security camera.