Wyze Band fitness tracker with smart home features revealed in video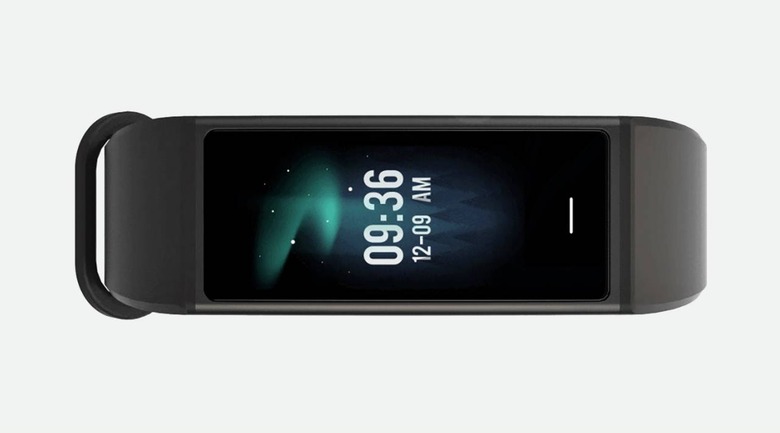 Earlier this month, budget smart home company Wyze published a roadmap revealing the products it plans to release this year, as well as how far along it is toward the launch of each product. Among the offerings is Wyze Band, an activity-tracking wearable that will also provide users with access to their smart home devices (the ones sold by Wyze, that is). Now a new leak offers the first look at this device.
READ: Wyze details future products: Band, Scale, outdoor and doorbell cameras
The Wyze Band is, as its name suggests, a simple wrist wearable with a relatively large display, built-in microphone for using Amazon Alexa, and touch controls for manually navigating on the device. The leaked image and video come from Dave Zatz of Zatz Not Funny, where he cites the Wyze beta app as the source of the information.
On February 17, Wyze revealed that it had entered beta testing for its Wzye Band, which is the last step before it starts preparing for the product's Early Access release. Only the Wyze Scale, another wellness product, is farther along in the development process at this time. In its post, the company said that in addition to offering access to Alexa and smart home devices, the band also tracks heart rate, sleep, and steps.
The activity tracking aspect of the wearable is pretty basic; the big benefit here is clearly the direct access to Alexa and one's smart bulbs, security cameras, and smart plugs. Zatz Not Funny notes that Wyze Band also features a jogging app, alarms, and weather.
Users will be able to customize the clock face to a degree — it seems there are several different interfaces available to choose from, some with dark, atmospheric backgrounds and others with simple time and step count figures on a bright white background. There's still no word on when the Wyze Band will launch in Early Access and how much it will cost.