WWDC 2019 might be a sad show for some iPhone users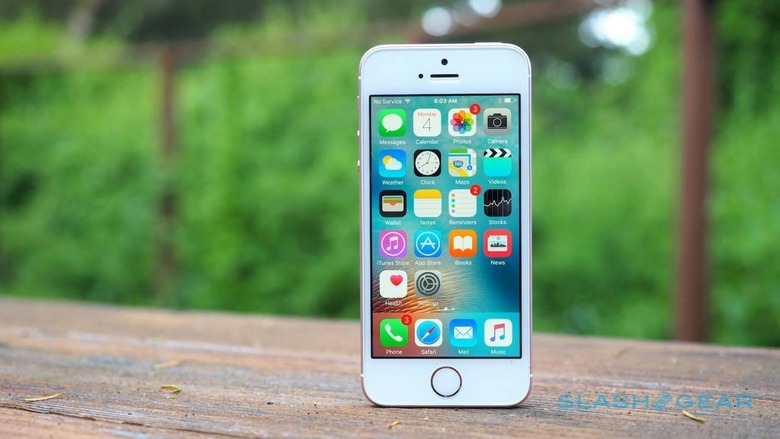 WWDC 2019 is right around the corner, and though the show will likely hold some surprises, one topic that's sure to come up is iOS 13. It's during WWDC that we'll learn which iPhones are getting iOS 13, and Apple certainly has a tough show to follow in that regard – last year, it announced that all phones running iOS 11 would receive upgrades iOS 12. Will the company be making a similar announcement this year? A new report today claims that it won't be.
In fact, there are a number of iPhones that may be staying where they're at when it comes to iOS version. While a number of phones will be upgraded to iOS 13, this report claims that the iPhone 5S, iPhone SE, iPhone 6, and iPhone 6 Plus will remain on iOS 12.
The report comes from French website iPhonesoft.fr, which claims that it learned this information from a "developer friend at Apple." The website also says that the fate of the iPhone 6S hasn't been determined yet – it might be getting iOS 13, but that isn't clear at the moment. As far as iPads go, the iPad Air and the iPad mini 2 won't be getting updates to iOS 13 either.
Obviously, you should take this rumor with a healthy dose of skepticism, just because it's difficult to know what Apple's plans are after putting iOS 12 on all devices running iOS 11. It seems unlikely that it'll make a similar move with iOS 13, meaning that some devices would be left on iOS 12, but it's hard to make a call on which devices will get to move onto the next iteration of iOS and which ones won't.
Ultimately, we're going to have to wait on Apple's announcement at WWDC to know for sure. If this report is accurate, then it is indeed big news, but we're just going to wait for Apple to confirm the roster of devices getting iOS 13 before we jump to any conclusions. WWDC 2019 kicks off on Monday June 3rd and we'll be covering all of the announcements from the show here at SlashGear, so stay tuned.