WWDC 2012 sells out in two hours: Resales forbidden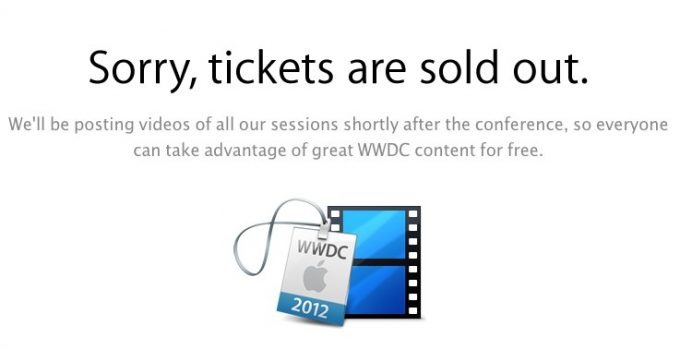 Tickets for WWDC 2012 have already sold out, just two hours after going on sale, dramatically beating last year's record for the coveted Apple developer event. Put up for sale earlier today, Apple has now updated its WWDC site with the news that all the tickets have gone. Meanwhile, the company has also banned ticket resales , modifying its terms & conditions to prevent scalpers from reselling developer access at last year's ridiculous mark-ups.
In 2011, it took around twelve hours for all the tickets to be sold. The year prior, it took a far longer eight days before supplies were exhausted.
That demand led to huge unofficial aftersales, with people buying tickets and then selling them on through eBay and via other marketplaces at considerable mark-ups. According to Apple's new policies, "WWDC tickets (including activation codes) are non-transferable and may not be sold, resold, or auctioned in any way."
Exceptions may be made if organizations – who can buy up to five tickets – want to change who is going to the event at the last minute, though Apple still insists that it approves any exchanges first. Anybody who didn't read the policy on resales will be frustrated, too, as there are no refunds or returns; if you lose your pass, meanwhile, Apple will charge you the full $1,599 to replace it.