WWDC 2008 - Apple's Scott Frestell talks iPhone SDK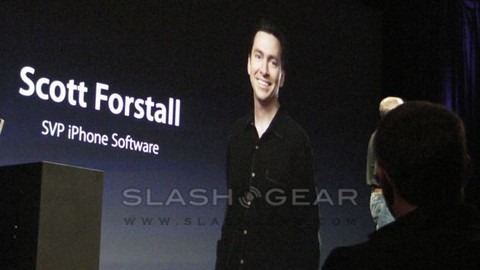 Now onto the SDK. Scott Forestell has taken the stage to discuss this part of the event. Apparently much of the iPhone code is similar to the desktop version of OS X. APIs include Cocoa Touch, Media Core Service and Core OS, the last of which is very similar to what is seen in OSX. They are particularly proud of the OpenGL implementation, and consider it to be "very fast."
Coacoa Touch should make building new UI's a breeze by using Interface Builder. They've gone on to demonstrate just how easy it can be to drag interface elements and combine them to create a UI. The Interface Builder will even help you keep the iPhones orientation in mind by rearranging things to be much easier to use.
They are boasting how simple to use these new features are to use, which will make developing easy as pie for their new Application Store. Next up they're going to give us a run-down of new applications we can expect to see.