WristBoom: Because a wearable speaker isn't entirely crazy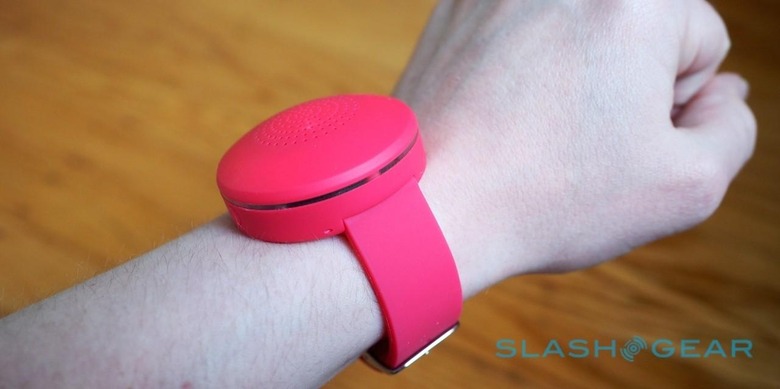 I was all ready to trash WristBoom, and then I thought of my grandmother. Well, alright, there were a couple of stages in-between, but I had to drop the "cynical geek" persona and think outside the bubble to properly appreciate a chunky Bluetooth speaker you wear strapped to your wrist. And, while I'm still not sure this is the product the world has been holding its breath for, that's not to say I'm unconvinced by its odd charms.
We're spoiled for choice with portable speakers, really. On the one hand, options from players like Jawbone offer a surprising amount of volume and quality from a form-factor small enough to drop into a bag. On the other, smartphone and tablet speakers themselves are generally improving; they're not all as good as HTC's BoomSound, true, but sufficient for some impromptu playback.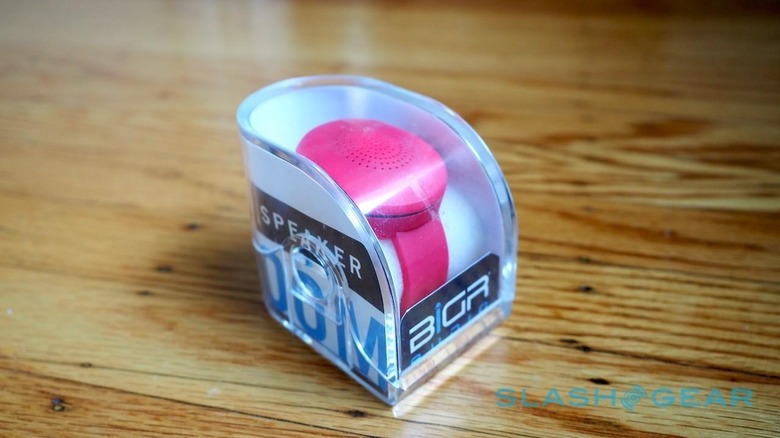 Where, then, does a wrist-worn speaker fit in? It was only really when I stopped thinking about it from the perspective of a geek with a surfeit of speaker options that WristBoom made any sort of sense. My grandmother is, at 90, reliant on a walker to move around, and gets anxious when her phone rings and she has to work her way across the room to it.
WristBoom, though, could cling to her arm or even to the handlebars of her walker. She wouldn't have to worry about carrying her phone – the quoted 30 foot range proved pretty accurate – and, though 4-6 hours of streaming might not sound like a huge amount of music time, it's a considerable period when you're talking about calls.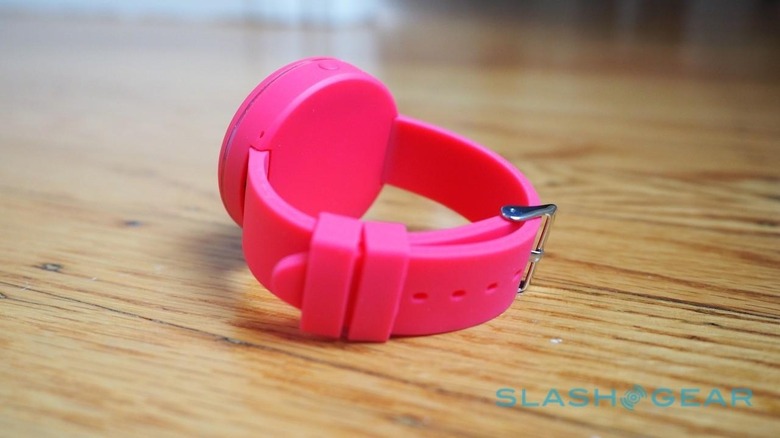 That's not to say it's a bad option if you just want a simple, convenient speaker for music, either. For a start it's impressively loud, despite the relatively compact dimensions (for a speaker, if not for a watch), easily capable of filling a room at maximum volume yet still avoiding distortion at that point.
Bass is, unsurprisingly, in short supply, but mids and trebles are balanced. No, this isn't going to compel an audiophile to offer out their wrist, but if you're more interested in hopping around the room to your bounciest Spotify playlist, the WristBoom should suffice.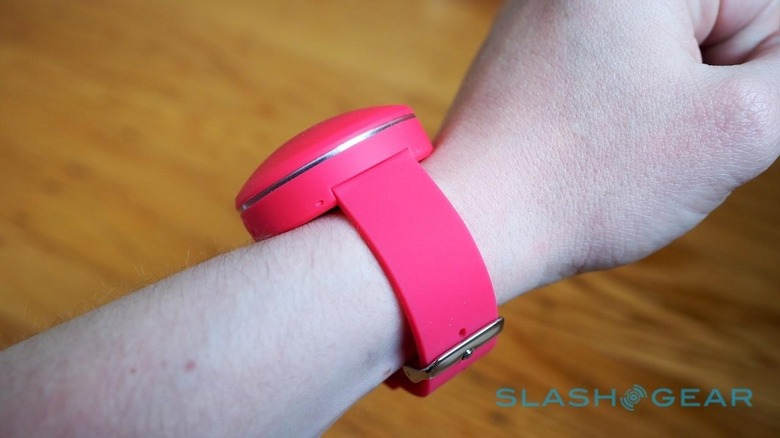 On the downside, everything is controlled through your phone. There's only one button on the WristBoom itself, and that controls power and Bluetooth pairing: volume and track skipping is all done on your paired device. You can, at least, answer or end a call from the speaker, by hitting the power button; sadly you can't turn off the pulsing blue LED light that glows as you play music.
Nobody really needs a speaker on their arm. Even the black model is bulky and noticeable on your wrist; with the red-edging-on-pink version, people are going to spot it and ask questions. For $20 (as an earlybird price on WristBoom's Indiegogo campaign, with deliveries expected to begin in August) perhaps the aesthetic shortcomings aren't so considerable for the right wrist, however. My grandmother is never going to wear a Bluetooth headset, but I might just be able to persuade her to wear a WristBoom.
SOURCE WristBoom