Wren V5US wireless speaker includes AirPlay, Play-Fi, aptX Bluetooth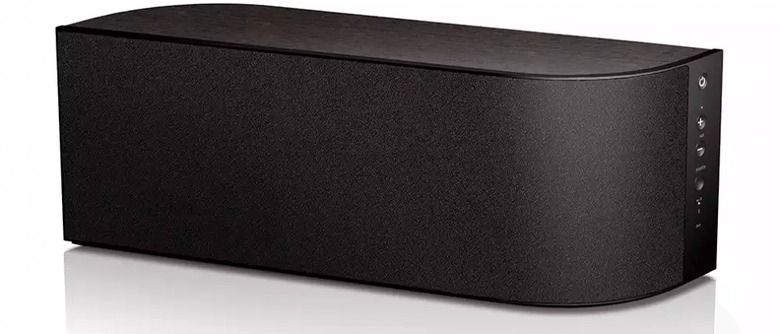 Wren has introduced a new wireless speaker, and it hails it as a unique offering due to its inclusion of Apple AirPlay, aptX Bluetooth, and DTS Play-Fi, something said to be the first of its kind. It's the Wren V5US (universal) speaker, and it can serve the needs of just about any user, where that user prefers AirPlay or Bluetooth. The myriad wireless support is coupled with an attractive, somewhat conservative design available in two colors. The speaker itself is available now through Wren and its authorized dealers for $499 USD.
The Wren V5US is a high-end speaker made with wood, among other things, being offered in both creme and a darker espresso wenge color. Both feature the same smoothly curved design with the speaker grille on the front and the control buttons down one side. Windows and OS X laptops, iOS devices, and Android devices can all be streamed to the speaker, which supports lossless quality.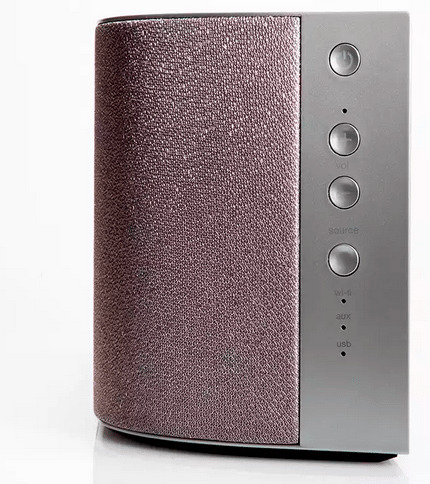 Up to eight speakers can be used on the same network for multi-speaker playback; there's also support for more than one device to be streaming to different speakers, facilitating multiple users at once. Devices must be running Android 2.2 or higher, Windows 7 or higher, or iOS 6.0 or higher (when using Play-Fi). AirPlay requires iOS 4.3.3 or higher; MacBooks need Mountain Lion or higher. Otherwise there's Bluetooth available.
For those who haven't upgraded to the wireless age yet, there's also a standard 3.5mm audio jack for plugging a device in. The speaker is promised to be constructed in such a way that distortion isn't an issue, but further details about what it offers — in terms of hardware — haven't been detailed.
SOURCE: Wren