Woz: Android will eventually beat the iPhone [Update]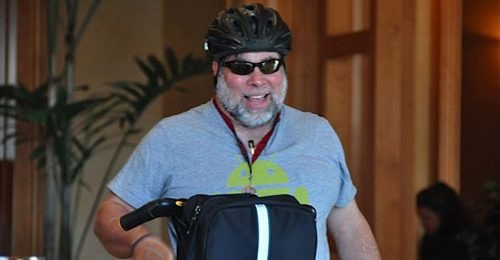 Good ol' Woz is never one to shy away from saying what he thinks, even if what he thinks may not be what Steve Jobs would like to hear come out of the Woz's mouth. Jobs may not be too happy with the latest proclamation by the Woz. Wozniak gave an interview to a Dutch paper called De Telegraaf recently.
During the interview, Woz stated that Android would eventually do to Apple in the smartphone market what Microsoft did in the computer OS market by taking the clear and decisive lead in the industry. Woz figures that right now Android quality is not as good as the iPhone. Eventually that quality will catch up though.
Woz said, "[the iPhone] has very few weak points. There aren't any real complaints and problems. In terms of quality, the iPhone is leading." He went on to say, "Android phones have more features." Those additional feature swill offer more choice to more users and lead to the market place lead for Android according to Woz.
[Update]: Turns out that Woz needed to clarify a few points made in the original article from De Telegraaf. Speaking with Engadget, Woz showed off a few features that Android and iOS shared, including voice commands, and pointed out that Apple would catch up to the power of Android, in this feature alone, by their acquisition of Siri and Poly9. Unfortunately for Android fans thinking that Woz was seeing the future, it turns out that he would "never" say that Android is better than iOS. He went on to say that "Almost every app I have is better on iPhone."
Woz did compare Android to Windows, though. However, that's not all that good, either. He points out that it "can get great marketshare and still be crappy." He said that he's not trying to put Android down, but that he's not suggesting at all that Android is better than iOS. By any stretch of the imagination.
Via Android Community; via Engadget]