WowWee Rovio prototypes revealed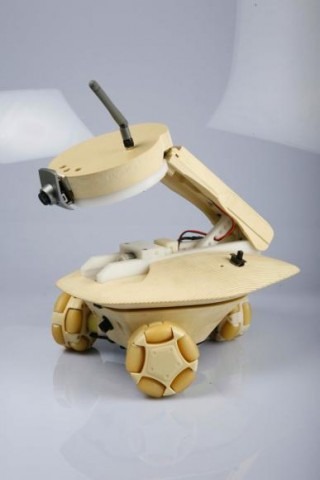 It's always interesting to see the various iterations of a gadget's design, before it reaches the shelves in all its shiny splendor, and today it's the family album of WowWee's Rovio mobile WiFi webcam robot.  Released at the beginning of October, the Rovio hasn't always had its Stealth Bomber-style, as these balsa prototypes from RoboCommunity prove.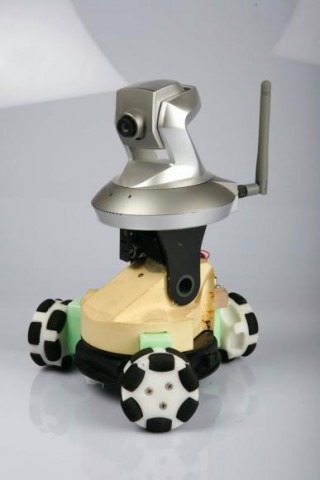 The first prototype, shown above, was simply a WiFi-enabled pan & tilt webcam mounted on top of a hacked together WowWee tri-wheeled base.  Later versions of the design begin to look more similar to the end-product; the first image, above, has the familiar casing shape, but lacks the WiFi.
That was added to the prototype below.  Future versions introduced the NorthStar "internal GPS" navigation system and then explored different casing finishes.  What's particularly great about Rovio is that WowWee have left plenty of space – and scope – for DIY modders to add their own tweaks.