WowWee MiP robot hands-on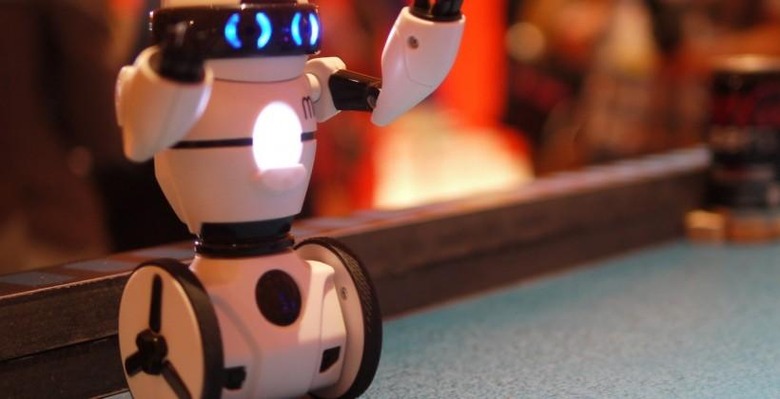 WowWee is back, and it has a tiny robot pal to pitch here at CES, a Bluetooth-controlled balancing two-wheeler. The 'bot can either be moved around by using an iOS app as a controller, or put into one of a number of game or entertainment modes, such as dancing to music stored on the iPhone, or even following your hand around.
In the box there's an attachable tray, which allows MiP to carry objects around while still balancing upright, and it can even support the weight of another MiP. If you've got a group then they can be linked into a coordinated dance mode, keeping in time with each other like small, glowing line-dancers.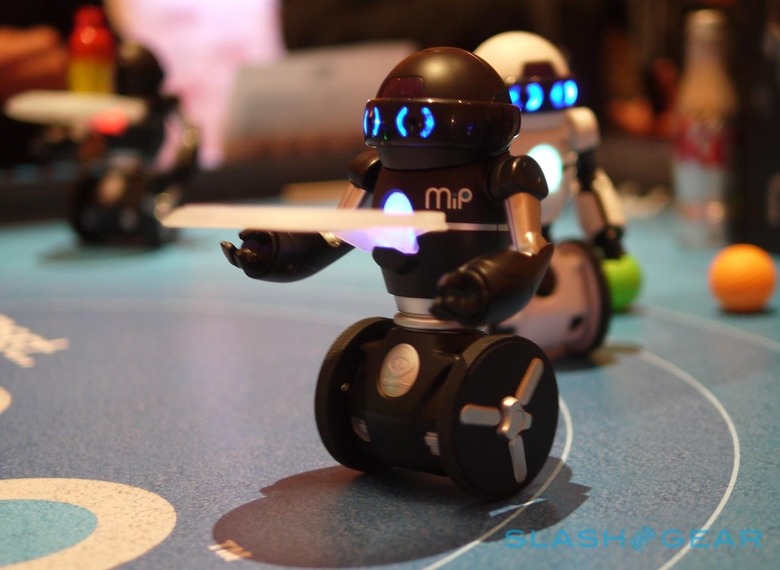 As for the Segway-style balancing, that was built using technology developed in association with the Coordinated Robotics Lab at the University of California, San Diego. It's what WowWee says is the first of a number of projects the two teams have been working on, with more to come in 2014.
In use, the MiP can be a little over-enthusiastic and end up flat on its face more often than not, though WowWee said that was partly down to an excess of Bluetooth signals on the show floor. However, it's undeniably cool for a robot toy, particularly the ability to have MiP follow you around by waving in front of it.
WowWee's app is still in its early stages – the company wanted to have something it could demo here at the show – but the final version should be ready by the launch in May 2014, complete with the features discussed in our video. That'll include the ability to stage MiP wars using the IR blasters in the robots' heads as weapons to shoot other MiPs.
MiP will go on sale in Best Buy in mid-Q2, priced at $99.99.