WOW Air's sudden shutdown leaves customers stranded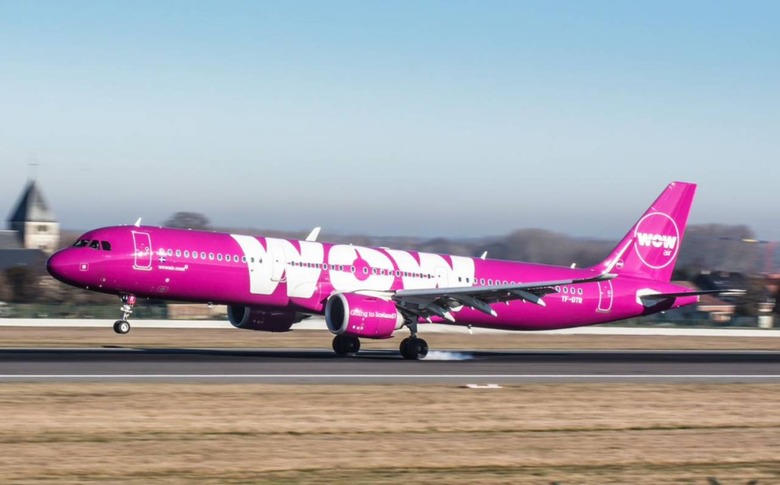 WOW Air, a relatively small low-cost airline operating out of Iceland, folded with little warning this morning, leaving thousands of passengers stranded when their flights were suddenly cancelled. The company published a statement announcing the shutdown on its website this morning, being rather blunt with its customers and their flight status: "WOW AIR has ceased operation. All WOW AIR flights have been cancelled."
For the passengers who had flights cancelled, WOW Air offers a number of solutions in that statement, though none of them are as easy as simply getting a refund on the cost of the ticket from WOW. It tells passengers that paid for their tickets with credit cards to contact the issuing company and inquire about a possible refund, while noting that those who purchased tickets through European travel agents as part of a package tour are protected and can contact that agent to arrange an alternative flight.
"Passengers are advised to check with other airlines," WOW wrote on its website. The company points out that some competing airlines might offer flights at "rescue fares" given the circumstances surrounding WOW's sudden shutdown, and as of this writing, The Independent is reporting that easyJet, Norwegian, and Wizz Air are all offering those discounted flights through the first week in April.
All told, The Independent estimates that around 5,000 passengers are stranded "on the wrong side of the Atlantic," with Europeans stuck in North America and North Americans stuck in Europe. WOW Air was a company in heavy debt and as early as this morning it was attempting to secure additional funding. Flights were delayed this morning as WOW tried to finalize a deal with potential investors, only to later announce the end of operations and the cancellation of all flights.
In addition to the people who are stranded after flights for today were cancelled, there are many more who had future bookings and will now need to find accommodations with another airliner. Beyond the consumers affected by this, WOW Air also employed around 1,000 people, so any way you slice it, the company's sudden shut down is bad news for a lot of folks.