World's smallest HSPA+ platform for Android voice and data unveiled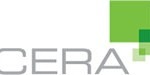 I really don't want my smartphone to be smaller. I like the screen to be big enough for comfortable use and reading. I would go for a thinner smartphone though and one that has better battery life. These things can all be granted when the hardware inside the phone gets smaller and more efficient.
Icera has announced a new platform for Android devices that might just facilitate some of these thinner devices that I would like to see. Icera calls the new platform Espresso 450 and it is claimed to be the world's smallest HSPA+ voice and data platform for Android devices.
The tiny platform measures 700mm2 and is scalable to include 2G, 3G, and 4G tech inside. The official debut will be made at MWC next month for the Espresso 450 platform Icera expects products using the platform to land in late 2011.