World's Largest Passenger Airship grounded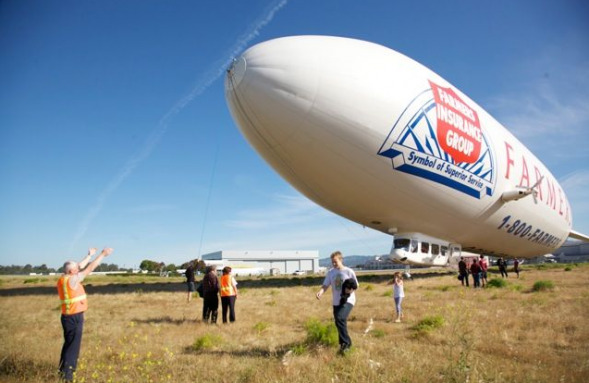 If you were planning on an airship ride any time in the near future, you'll be better off not attempting to take a ride with the group Airship Ventures, as they've turned up cold on the sponsorship tip. It would appear that due specifically to the lack of sponsorship the company has received as of late, they'll have to make it land for the foreseeable future. And what's "it" you might ask? Why, the Zeppelin Eureka, of course!
This massive airship Zeppelin Eureka has been flying with "history-making successes" as well as a rather good history of safety – so says AirShip Ventures. Despite these perfectly legitimate notions, operations will be ceased immediately. We know you had your hopes up, up and away, but it's just not going to be possible – no balloon rides on the great Zeppelin Eureka for you.
"Operating this unique aircraft has been an inspiring experience and it is with a very heavy heart that we've come to this point requiring us to cease operations and ground Eureka. Our team is the best at what they do and their dedication to Eureka, our passengers and our dream of flying a Zeppelin in the USA has been remarkable. I'm beyond sad to disband their talents and leave Moffett Field, our friends and fans without an active airship." – Airship Ventures CEO Brian Hall
This operation started all the way back in 2007 and began passenger flights in 2008 down in the California Bay Area – Silicon Valley, Oakland, and San Francisco. They brought with them the latest in "high-technology" right along with the "golden age of aviation" in zeppelins for all. They made the Zeppelin NT (New Technology) to the USA for the first time and aimed for flightlyseeing, media, science missions, and advertising operations.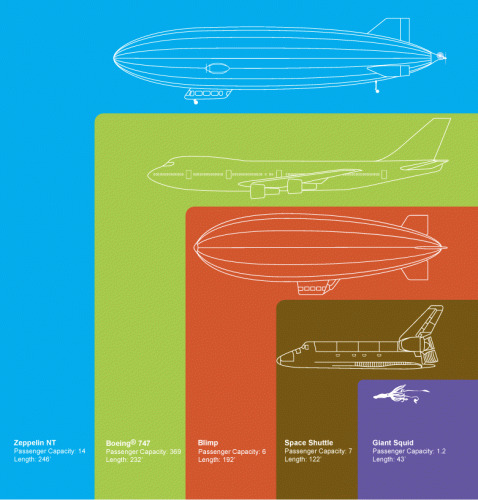 Click above image for full-sized view
This group accomplished several things before they had to take their big balloon out of the sky, including the following list. You'll find that they trained the first female Zeppelin pilot in history and made it through four years of passenger operations before they had to pull the plug – and that's not even the best of it!
• Created the first large scale passenger airship operation in the US since the 1930s.

• Welcomed the 20,000th passenger during a flightseeing tour over San Francisco in 2012.

• Celebrated four years of passenger operations in 2012.

• Completed a history-making, six-month coast to coast cross country tour in 2011.

• Covered 459.3 miles and broke the standing Federation Aeronautique Internationale (FAI) airship distance record in 2010.

• Provided aerial coverage for the Rose Bowl Game, ESPN's College Game Day, the Farmer's Insurance Open, Zurich Classic, US Open of Surfing, Dew Tour, and Red Bull Flugtag

• Partnered with NASA and SETI on meteorite seeking missions over Sacramento and Sonoma, California, and with SETI on the study of extremophiles in the bay area salt ponds.

• Acted as a training vessel for the U.S. Air Force's test pilots.

• Hired and trained both the first female Zeppelin pilot and first American female Zeppelin pilot

• Certified and demonstrated the use of Raymarine Radar and FLIR Systems infrared systems for use in the roles of Maritime Patrol and Search and Rescue with the airship.

• Did the first skydive over downtown Los Angeles from an airship in support of a major media event, and the first wingsuit jump from an airship over downtown San Francisco during a major technology conference

• Launched a social media campaign displaying the world's largest Twitter hashtag as a decal on the airship.
Anyone that'd up until this week been planning on hitting up the airship and had already purchased tickets will be able to receive full refunds from the company post-haste. To do so, head over to the AirShip Ventures website and check out their contact form. Good luck, and let's hope this isn't the first sign of the zeppelin apocalypse!