World's largest gamepad playable at Guinness Gamers Edition 2012 event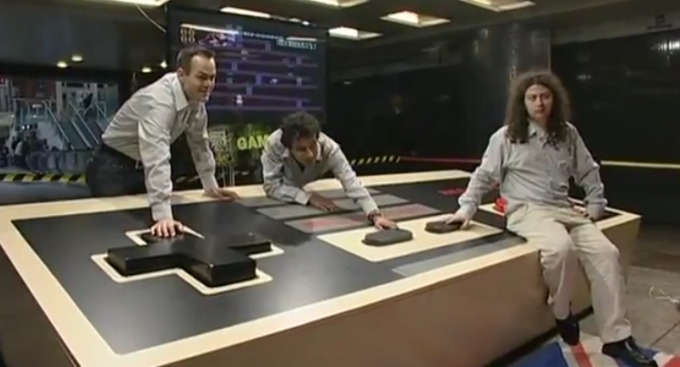 One big event deserves a big object to go along with it, that's what the Guinness Book of World Records always says, and in no way is that not happening this month at the Gamer's Edition 2012 release in London with the world's largest game controller. This game controller takes on the form of the original Nintendo Entertainment System's classic rectangle with A and B buttons, start, select, and directional pad. This look like the controller you want to help you bust up Koopa and the Double Dragon terrorists?
Celebrating the Guinness World Records Gamer's Edition 2012 release is something the folks at Guinness take very seriously. That's why they asked British Engineering student Ben Allen and his engineering pals to bring their gigantic record-holder to the main event in London where people would then be able to use it to play big games. Not nearly as big as the controller suggests, of course, as a screen to match this controller would have to be at least Jumbo-Tron sized to match up.
The same is true of the person using the controller – they'd have to be over 150 feet tall to match this 12-foot monster. This controller cost the guys who made is somewhere around $6,000 in parts and labor and they're never, ever looking back. At 265 pounds in total and much too large for one person to carry, we'd hope they're invested in keeping it around. Otherwise it'd be one strange day at the garbage dump! Check out some additional records and factoids in this video presented by Guinness World Records as well.
[via HotHardware]