World Time Sport E Ink digital watch introduced by Phosphor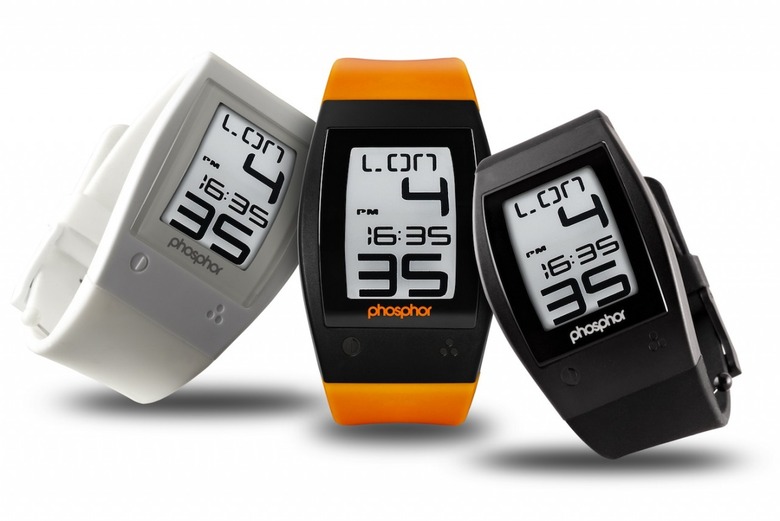 Phosphor's delivered us E Ink watches before, by way of the World Time Curved E Ink Watch. But this time, they're giving us the latest and greatest, the E Ink World Time Sport, which introduces a state-of-the-art button-free touch interface that allows the user to switch modes with a simple swipe across the case. The new World Time Sport also boasts a high-contrast E Ink display that is naturally a piece of cake to read in sunlight, much like the screen of the Kindle and other E Ink e-readers.
E Ink has the incredibly advantageous nature of extending battery life as none of the backlighting or power that is usually needed for conventional displays is needed for the World Time Sport watch's E Ink display. And the fact that your watch usually goes with you everywhere, either inside or outside, all the time, makes the application of this technology even more relevant and useful. The World Time Sport makes it Phosphor's second commercially available E Ink digital display watch to date.
Furthermore, the World Time Sport is able to select from 24 time zones from one display mode, while being able to simultaneously display a second time zone, which is easily configurable by the user. It's initially available in three colors of your picking, black white and orange. The Phosphor watch also features a lightweight silicone band and a durable plastic casing. Pre-order the watch now for $79, or at retail later for $99, available from Phosphor online and select retailers nationwide.
[via Phosphor Watches]