World of Warcraft: Legion companion app arrives for Android and iOS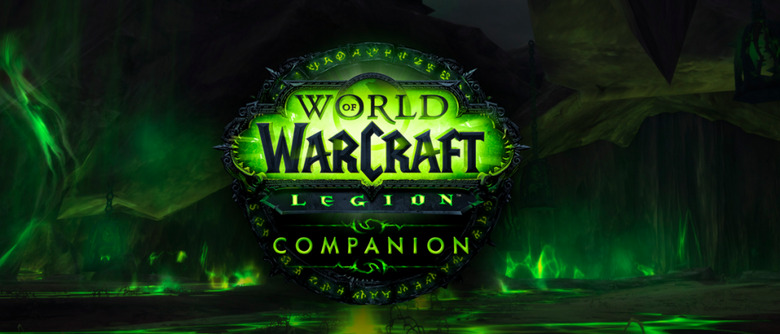 Blizzard has announced the launch of the World of Warcraft: Legion companion app, a free offering for WoW Legion players who want to take the game with them wherever they go. "...Even the most stalwart of Azeroth's defenders can't be at their computer all the time," the company explains, and so the app offers several features to fill the void, including things like exploring world quests, training recruits, researching Order Hall upgrades, and more. The app is available now for both iOS and Android.
The new companion app has a bunch of features, which Blizzard details in the video below. There are several things you can do with your Order Hall, for example, managing things by tapping the "Research" button. The app also lets users look at who has been recruited to their cause, as well as related missions that are currently available and more.
Users can select a specific mission to view what rewards are available to earn when it is completed, or to assign champions and troops and to start missions. If you do this, all the rewards earned during those missions will be applied to the character's inventory the next time you open the game on your desktop.
Those who reach level 110 in Legion will get a quest to unlock world quest. This will tie into the companion app, where a map will be presented with quests that can be browsed (though you'll need to log into World of Warcraft to actually do those quests).
SOURCE: World of Warcraft