"Workshop" may bring custom cases for Nexus handsets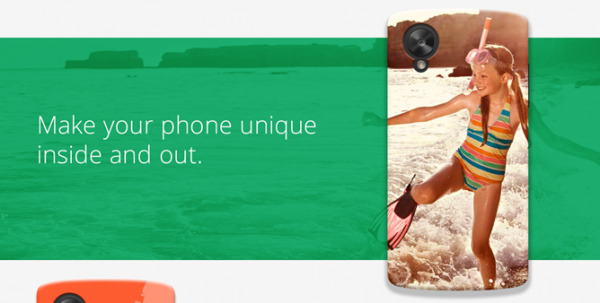 Custom cases for smartphones is a rather niche market. Then again, so is the Nexus handset. It seems Google is ready to marry the two, and a leaked program named "Workshop" might be our introduction. Still in its early stages, Workshop is unique, but is it necessary?
Workshop does one thing well: you can customize a case for your Android handset. Based on pictures from your own library, or using map images from Google Maps, Workshop may also add a custom live wallpaper to your handset. These live wallpapers, called "MapMe" for now, "can show location-specific tweets or weather, with interactive touches included."
The cases, currently called "Moments" — those are the main seller, here. Upload a picture, manipulate it as you see fit by resizing or adding filters, add text if you like, and you're done. Google slaps it on a case, and you're ready to slip it on your handset.
We've got Workshop, with subsections MapMe and Moments; what else is there, though? There isn't much info on which devices this program would support outside of Google's own hardware ambitions. It's possible this would dovetail into the Android Silver program, but therein lies the problem. This is the second leaked program from Google with no traction, no official mention, and no known rollout plans.
Google has done a better job of supporting their Nexus devices with accessories lately, and perhaps those sales numbers show a program like this can stand alone. There is also the chance it could work for Google Play edition devices as well, and again we can look to the Android silver program as a natural link.
Like Android Silver was suggested to be, Workshop could have been a work-in-progress that never saw the light of day. Further confusing the matter is the rumored death of the Nexus program — and the Nexus 5 on display via the leaked Workshop screenshots. Was the Nexus 5 used as a placeholder device, or was this something that was suggested to launch alongside it?
A program that may or may not launch, shown for a Nexus program that may or may not be disappearing, that works better (in regard to sales) for an Android Silver program than may or may not launch. We like the idea, but will temper enthusiasm for this rumor until we see it go live.
Source: Android Police