Woot offering 32GB HP TouchPad for $200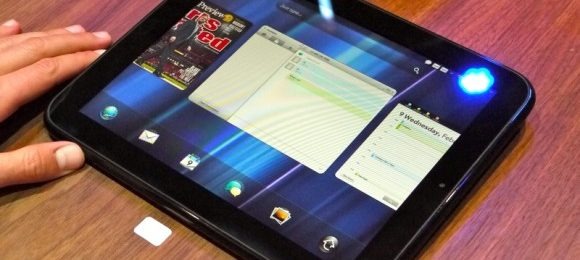 Missed out on the original HP TouchPad firesale? The ill-fated tablet gained a second lease on life once hackers started going to work on it and produced Ice Cream Sandwich ROMs. Fear not, you've got another chance to snag one: Woot is offering a refurbished 32GB HP Touchpad for $200. It's one day only, and the deal is sure to catch fire, so you'll have to move quickly.
In a perfect world they'd be selling new models, but even the refurbished price is a good deal. Taking a look at eBay, models seem to sell from around $300, so the Woot offer is worth a look. The tablet may be running webOS, but you can quickly put Android on there thanks to the efforts of those on xda-developers.
You may not be getting a Retina display, but the hardware is still pretty decent by today's standards: a 9.7-inch 1024x768 IPS display, dual-core 1.2GHz Snapdragon S4 processor, 1GB of RAM, 32GB of storage, and 1.3 megapixel front-facing camera. Head on over to Woot to secure the deal, and then mull over what you'll do with the tablet while you're waiting for it to ship.
[via Phandroid]